AirConsole In Car Gaming Now A Feature On The BMW i5 EV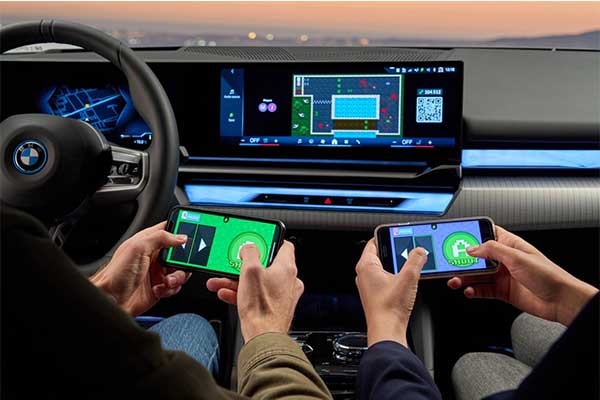 BMW and AirConsole are teaming up to bring gaming into the all-new i5 and its non-EV siblings from the new 5-Series family. Don't expect it to be the next Cyberpunk 2077 or Halo Infinite – the i5 gaming experience is meant to help drivers and passengers pass the time while recharging the car.
To get this feature, BMW says all you need to do is connect your smartphone with the iDrive 8.5 infotainment system of the car by scanning a QR code on the center display. The smart device then starts acting as a game controller and BMW says all vehicle occupants can participate in different games while the vehicle is stationary. Of course, you can also play alone.
AirConsole provides access to games that are intuitive to control and easy to play. There's already a huge list of available games, including racing, sports, quiz and music quiz, simulation, strategy, jump-and-run, and puzzle games. Some of the already existing titles are Go Kart Go, Golazo, Music Guess, and Overcooked, and new games will be added in the coming months. BMW also says in-car gaming makes its debut in the new 5 Series but will also be expanded to other models, such as the 7 Series, iX, i4, and others equipped from the factory with iDrive 8.5 and produced after July this year.
To celebrate the launch of AirConsole BMW released a special one-off i5 wrapped in unique gaming graphics. The inspiration for the graphics came from the iconic 8-bit games era, according to the company, and the colors reflect some of the games available on the AirConsole.