BMW To Bring Video Games To Their Cars Via Collaboration With AirConsole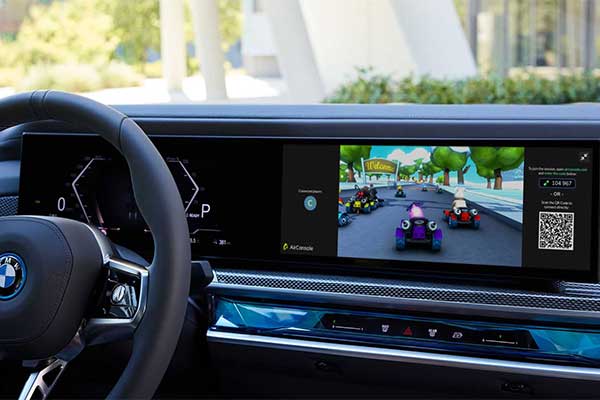 Having fun behind the wheel of a BMW will get a new meaning next year when owners will be able to play a variety of casual video games without leaving their cars. A fun gimmick made famous by Tesla, turning your car into a console will be made possible thanks to a tie-up between the BMW Group and AirConsole. If the name doesn't ring a bell, it's a cloud-based video game console developed by N-Dream, a startup from Zurich, Switzerland.
Games played in BMW models will run directly inside the vehicle's entertainment software, and players will control it with their smartphone. This will give passengers an opportunity to mindlessly pass the time while they are waiting in their vehicle. Stephan Durach, the senior vice president of BMW Group Connected Company Development, said the tech could make waiting for your vehicle to charge "an enjoyable moment." As BMW and others shift to EVs, automakers will implement services to keep passengers entertained during longer charging stints.
There's no word on which titles motorists and their passengers will be able to play in a BMW. AirConsole lists over 180 games on its website including classics like checkers, Mario Kart-like racing games, and a casino simulator called Drunk Casino. We don't know which BMWs will be compatible with in-car gaming, but the company stated that the new 7 Series will be one of the first cars to adopt this technology.
Anthony Cliquot, CEO of N-Dream, the company behind the AirConsole brand: "We are extremely proud to spearhead gaming inside vehicles with BMW and are excited to create new games for in-car entertainment. Our ingenious architecture coupled with the ease of access of our platform will change the way people get entertained in their vehicles."