German Turner Novitec Gives The Rolls Royce Phantom A Sinister Look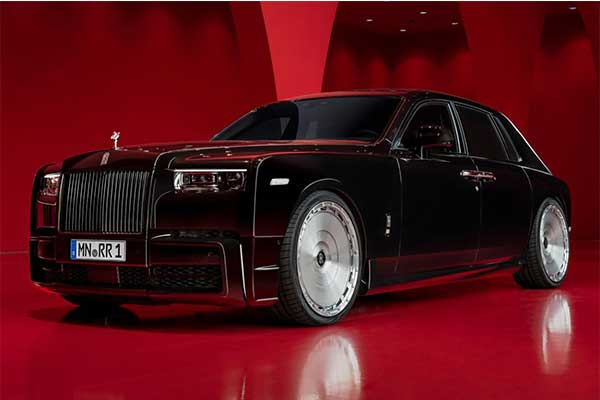 If Gomez Addams of the Addams Family had to drive a new car, it just might be a Rolls-Royce Phantom. Perhaps a copy with which tuner Novitec has interfered. The English top limo, overloaded with baroque design, has a very sinister appearance after Novitec's Spofec treatment.
It is not the first time that tuner Novitec has focused on the Rolls-Royce Phantom. It already took care of the current generation of the top limousine in 2019, but the Phantom has now been facelifted, so the company cannot sit still. The Phantom, adapted by Novitec's Spofec department, stands on 24-inch wheels developed by Vossen that closely resemble the disc wheels that Rolls-Royce itself can supply under the sedan.
Is there more? Certainly. Spofec software increases the power of the 6.75-liter biturbo V12 from 571 hp and 900 Nm to 685 hp and 1,010 Nm. With that new muscle power, the Phantom loaded with carbon fiber extras thunders from a standstill to 100 km / h in 5 seconds. The longer and therefore heavier Phantom Extended Wheelbase only needs a tenth longer for the 0-100 sprint. Both Spofec versions are therefore two tenths faster than the Rolls-Royce original. Spofec adjusts the air suspension with which the noble battleship is almost half a centimeter closer to the asphalt up to a speed of 140 km / h. Above this speed, the top limo floats over the road again at its original height.