All 4 Tyres In 1.88 Seconds,Watch The Fastest Tyre Change In Formula 1 History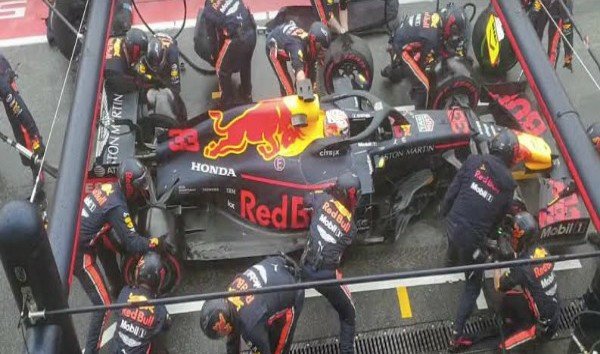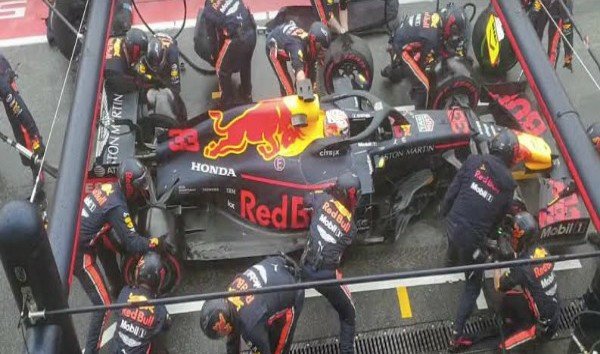 During last week Sunday's rain-filled German Grand Prix, Aston Martin Red Bull Racing rewrote the record for the fastest pit stop ever seen in Formula 1, changing all the four tyres on the RB15 Formula One car in just 1.88 seconds.
This new record time from Aston Martin smashed the previous record it sets two weeks ago at the British Grand Prix by three one-hundredths of a second (0.03s), when the team completed a 1.91-second stop.
Red Bull spokesperson said:
"That was the reason for sending our Chief Mechanic, Phil Turner, up to collect the Constructors' Trophy, as he did an amazing job."
The previous F1 record belonged to Williams, which pulled off a 1.92-second stop at the 2016 European Grand Prix in Azerbaijan.
In addition to setting a new fastest pit stop record and executing five of the ten fastest stops in the race, Red Bull's driver, Max Verstappen, also won the race after Lewis Hamilton crashed from the lead on lap 27.
Last week's race was the eleventh race of twenty-one of the 2019 Formula One World Championship.
Do You Think Red Bull's New Pitstop Record Will Be Smashed Before The Season Runs Out?