All-New 11th Generation Honda Accord Sedan Is Here With New Looks And Tech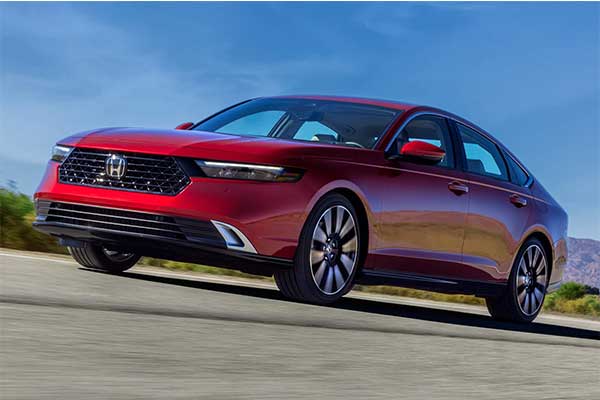 As the sedan is taking a nosedive in popularity due to the advent of crossovers, Honda still waxes strong in that department as one of their best-selling vehicles the Accord has been renewed for the 11th time in its entire existence.
Looking more conservative than its predecessor, the 2023 Accord features a more traditional black mesh grille flanked by LED headlights. They're joined by a more curvaceous front bumper that features a wide intake, which helps to emphasize the car's width. Moving down the sides, we can see a longer hood and streamlined bodywork with a relatively subtle character line. The 2023 Honda Accord is a sleek, upmarket move for the sedan that stays true to the brand's newfound understated elegance.
The standard powertrain is a 1.5-liter turbo-4 generating 192 hp and 192 lb-ft of torque. The engine is mated exclusively to a CVT. The hybrid powertrain pairs a 2.0-liter 4-cylinder with a two-motor hybrid system that acts as a transmission. It's good for 204 hp and 247 lb-ft of torque. In both cases, drive is to the front wheels only. The CVT transmission has also been upgraded to reduce noise. Enhancements were also made to the simulated gear changes under full throttle to enhance the driving experience.
On the interior, there's a Civic influence notably with the metal mesh pattern spanning the dash. On higher-spec trims, you'll find a 12.3-inch center touchscreen, the largest ever offered by Honda. A 7-inch screen is standard, and all Accords use a standard 10.2-inch digital driver display. The latest Honda Sensing driver assist and safety systems are standard issue, as are newly designed airbags for front seat occupants. Standard Knee and rear-passenger side airbags also appear on the Accord for the first time.
The 11th-generation Accord will once again be built in Marysville, Ohio, just as Accords have been for 40 years now. Specifically, 12.5 million of them.