2023 Toyota Prius Unveiled With A New Platform And A Sleek Design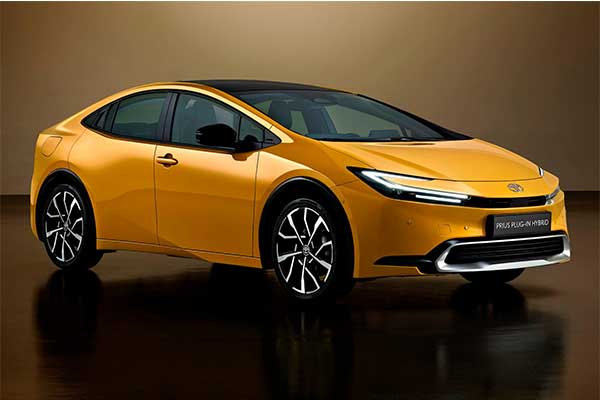 The Prius has never been an exciting car to look at and despite its awesome fuel efficiency, the ride as a whole is just "meh". That has changed now as the all-new 2023 incarnation is on another different level both inside and outside.
Toyota's changes started with the exterior where the car builds upon the monoform silhouette of its predecessors but boasts a longer wheelbase, lower center of gravity, and larger 19-inch wheels as standard. The design shares similarities to Toyota's range of new Crown models, in particular at the front end where similarly dramatic LED headlights are featured. The full-width LED light bar at the rear is also impossible to ignore.
The Prius maintains its predominately black interior scheme. Still, this time around, the layout has been redesigned with the company's Island Architecture philosophy, consisting of a driver module and floating instrument panel. The seven-inch TFT LCD instrument cluster and decluttered dashboard focus on translating a clean and comfortable ambiance. Thankfully the HVAC controls have been kept separate from the large infotainment screen. A lighting system on the dash provides the users with notifications relating to the Toyota Safety Sense system and other alerts.
Toyota is announcing the new car with the theme of "Hybrid Reborn" and says that the next Prius will deliver engaging driving performance. To do that, the automaker installed a new 2.0-liter plug-in hybrid powertrain that produces 220 horsepower. Stunningly, the plug-in Prius has a swift 0-60 mph time of 6.7 seconds. At the same time, the EV range is improved by around 50 percent, and Toyota placed the battery pack under the back seat instead of in the cargo area to enhance interior space.
The hybrid Prius gets an available 2.0-liter powertrain that makes 193 horsepower, which is 1.6 times better than the outgoing hybrid. The upgraded powertrain also receives a revised all-wheel drive system that uses an electric motor to drive the rear wheels. Toyota notes better low-traction performance in snow and ice and promises better performance in turns.