Alpina Unleashes Facelifted 2021 B5 And D5 S Performance Cars (Photos)
It's just a couple of week since BMW launched the facelifted 5-Series but Alpina has showcased their own version with the B5 and D5 S. These models are technically more powerful than the regular 5-Series and for those who are impatient on the next M5 can get this one instead. The only drawback is that it may cost more than the M5 at least till when the M5 competition or CS are launched.
Both Alpina B5 and D5 S are looking more aggressive than their older model with a new front bumper with larger air intakes. Designers also installed a front splitter, prominent Alpina badging and 20-inch forged alloy wheels. The rear comes with 4 exhaust system to give it that supercar like appearance. The total exterior package has visible differences that distinguish it from the 5-Series.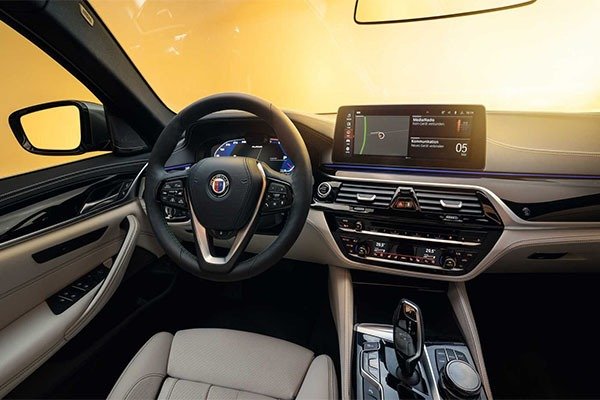 On the interior, the changes are modest with only a few Alpina badges in some places across the dashboard. The Alpina badges are on the digital instrument cluster and the hand-stitched sport steering wheel. The models also have an individually numbered production plaque and customers can request "bespoke interior designs down to the smallest detail.
Under the hood, the B5 is the top engine with a 4.4-litre twin-turbo V8 that outputs 613hp and 590 lb-ft. This engine does 0 t0 60 in just 3.4 seconds and onto a top speed of 205 mph. The wagon variant accomplished this but it's 0.2 slower (3.6) and a 200mph top speed. The D5 S, on the other hand, comes in a 3.0-litre tri-turbo diesel engine that outputs 402 hp and 590 lb-ft of torque. Both engines are mated with 8-speed automatic transmission with an All-Wheel-Drive system. Bear in mind that all the brakes and suspensions are modified for better handling and performance.
What's your take on these Alpina models? Tell us in the comment section below