2021 BMW Alpina XB7 With A Monstrous 612Hp Debuts (Photos)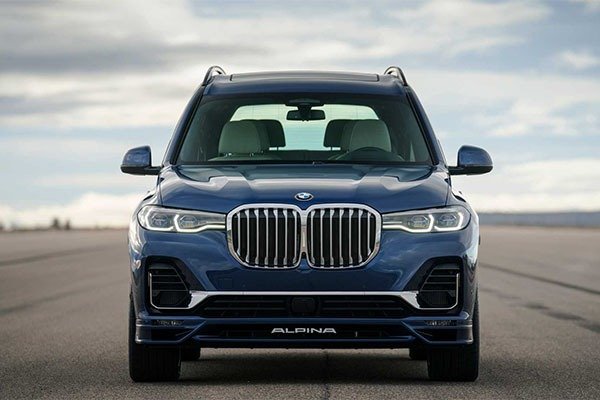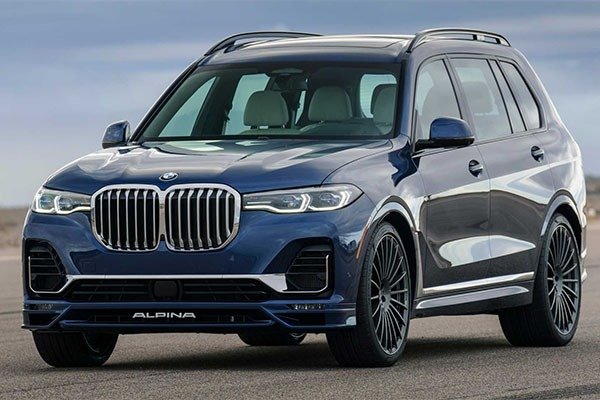 Before we continue, this is a quick reminder that the Alpina is the Brabus of BMW. The completion between these two has been legendary but the Brabus is more popular. Now let's enter the article properly, this Alpina XB7 is the most powerful X7 ever. This SUV will transport a family of 7 (optional 6) from point A to B in sportscar quick. The engine is revamped and the transmission has been fortified to give maximum performance.
The regular X7 or X7 M50i (which is impressive) are no match for this beast. The 4.4litre V8 has been pushed to 612hp and 590 pound-feet of torque. That's an 89hp and 37 lb-ft more than the X7 M50i making the XB7 the ultimate X7 SUV. It does 0 to 60 mph in only 4 seconds, provided it has the standard 21-inch wheels. Flat out, it'll do an electronically capped 180 mph or 130 mph if the vehicle is equipped with all-season tires. The 8-speed automatic transmission has been fortified for Alpina duty and as per Alpina tradition is controlled via shift buttons on the steering wheel rather than paddles.
With all that sports package, the BMW Alpina XB7 also comes with all the latest tech you can find in an SUV of this size. From soft-close doors to an Alcantara headliner, along with a three-part panoramic sunroof and plenty of Alcantara and leather. There are also Alpina styled glass crystal iDrive controller, illuminated Alpina-logo door sills, and an Alpina-specific design for the digital instrument cluster.
The BMW Alpina XB7 will cost any customer more this ₦64m excluding destination cost to Nigeria.