Nissan GT-R50 By Italdesign Makes Its Debut, To Cost More Than ₦400m (Photos)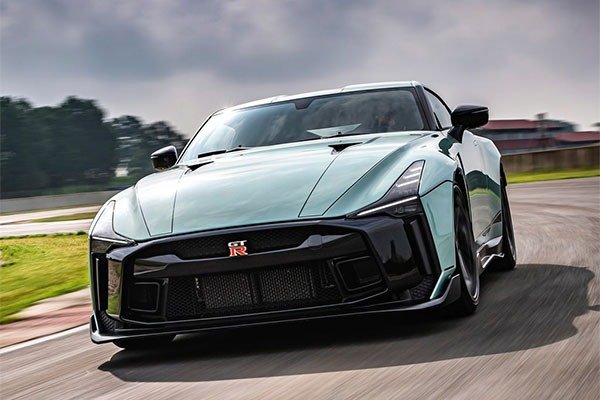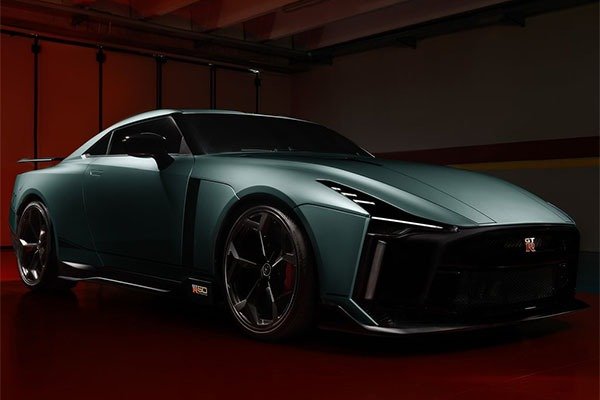 The wait is finally over for a production-ready Nissan GT-R50 sportscar that is based on the GT-R Nismo. The sports car was created in commemoration of the 50th anniversary of the GT-R (2019) and Italdesign (2018). The Nissan GT-R50 by Italdesign is the result of the collaboration with the Japanese car manufacturer that began in 2018. This gave rise to the creation of the prototype of the same name. The success achieved in the months following the presentation of the project drove Nissan and Italdesign to launch a production version in a limited series of 50 units. The first vehicles will be delivered to customers in late 2020 and early 2021.
The world debut took place at the Tazio Nuvolari circuit in Cervesina, Italy. Italdesign CEO Jorg Astalosch was unsurprisingly excited about the delayed unveiling of the GT-R 50. In a statement, He said, "This is a very special day, and we can confirm the delivery of the first cars between the end of this year and early 2021, as planned." This will follow further static and dynamic tests, which are said to be close to completion.
Apart from the sharp styling with more aggressive looks, the interior layout remains the same as the regular GT-R. It uses more carbon fibre and also leather to make the cabin more refined. The GT-R50 uses an advanced (by Nismo) twin-turbo 3.8-litre V6 engine that outputs 710hp which is 110 hp more than the GT-R Nismo or the Track Edition. The gearbox has been upgraded to meet the extra power for the vehicle but still maintains its 6-speed dual-clutch transmission.
Nissan has been accepting orders for the vehicle since December 2018 so only a few units are left. The price of this sportscar is outrageous as it will cost more than ₦400m. With that price tag, the GT-R50 is the costliest Nissan ever made and also 5 times costlier than the GT-R Nismo it is based on.