Amazing N153m KLASSEN Mercedes-Benz Viano Limousin Luxury Office Van (Photos & Video)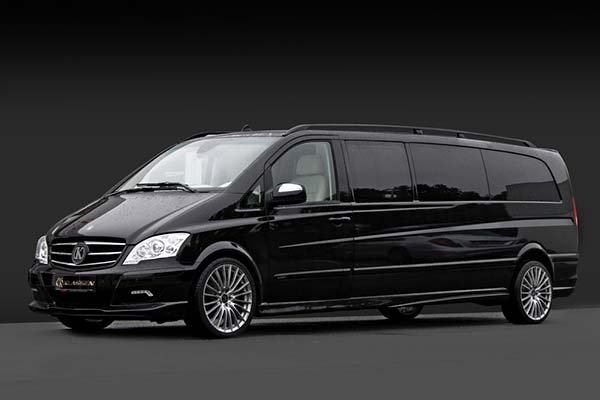 Manufactured by Mercedes Benz and Tuned by Klassen, the KLASSEN Mercedes-Benz Viano Limousin Luxury Office Van is simply amazing. It's a V-Class 3.5 extra long which weighs 3,050 kg.
It is powered by a V6 engine that produces 258 hp and a maximum speed of 217 km/hr. The transmission is automatic. The interior sits 6 people including the driver and it treats each occupant to maximum luxury. It's more like a private jet without wings.
It comes with the following:
1) Huge flat-screen which can also be used for powerpoint presentations on the go
2) Built-in Playstation 4
3) Wi-Fi for surfing the internet and video conferencing.
4) Coffee-maker
5) Fridge
6) Champagne flutes
7) Disco-styled roof lining
8) iPad which can control everything in the car like opening the cabinets and safe as well as controlling the seats and others.
Would you buy one for N153m? Tell us in the comment section.
Don't forget to like, rate, share, follow us on facebook and subscribe to our newsletter.
See Related Post This N81m Danfo Bus Limousine Is The Best You've Ever Seen (Photos)
See Related Post This N81m Danfo Bus Limousine Is The Best You've Ever Seen (Photos)