Aston Martin Unveils N1.5 Billion Submarine (Photos)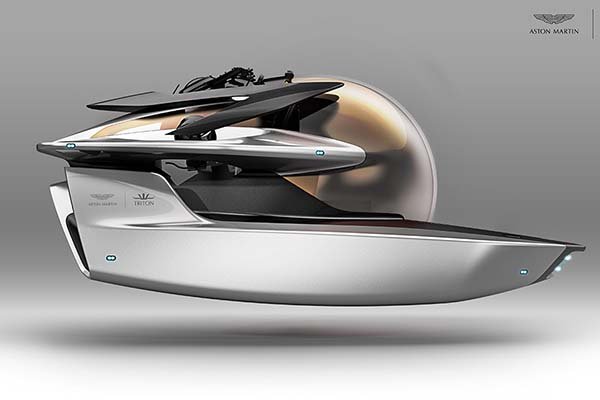 Aston Martin is proud to announce a creative collaboration with Triton Submarines LLC, the acclaimed manufacturer of state–of-the-art submersibles. Codenamed Project Neptune, the venture enables Aston Martin to further enhance and grow the brand into new aspects of the luxury world, with all the performance, beauty and elegance one has come to expect from the British marque.
Triton has unparalleled expertise in the design, manufacture and operation of submersibles for researchers, explorers and superyacht owners. Founded in Florida by L. Bruce Jones and Patrick Lahey, the team at Triton are committed to producing the safest and best performing, deep-diving submersibles in the world.
Project Neptune marries Triton's diving and operational expertise with Aston Martin's design, materials, and craftsmanship. Overseen by Aston Martin Consulting, the partnership has shaped a unique concept that will lead to an exclusive, strictly-limited edition vehicle. Project Neptune takes Triton's acclaimed Low Profile (LP) three-person platform as a basis upon which to explore a new iteration of Aston Martin's progressive design language.
The estimated price is N1.5billion ($4million).
See Related Post Aston Martin : 10 Facts You Should Know