This Is What A N855 Million "Family-Friendly" Supercar Looks Like
Koenigsegg has showcased how a N855 million ($1.9 million) "family-friendly" supercar looks like. When you think of an expensive supercar,  "spacious and practical interior" probably isn't the first image that comes to mind.
Swedish sports car manufacturer Koenigsegg is looking to change that perception with the Gemera. Gemera is the company's first-ever high-performance vehicle with enough room to seat four people.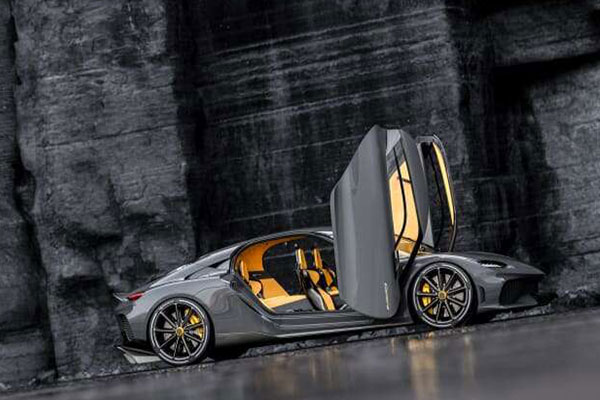 "Ultimate performance has belonged to the world of two-seaters … until now," CEO and founder Christian von Koenigsegg said in a statement. Koenigsegg touts the new vehicle ideal for "family trips, in comfort, style and safety with never-before-experienced performance."
On Tuesday, Koenigsegg unveiled the 2021 Gemera, which will be produced in a limited run of just 300 cars. Reports had it that it will cost roughly N855,000,000 each.
The company says, despite the four-seater's ability to fit more people, the Gemera is still a performance sports car.
The Gemera features a two-liter, three-cylinder engine as well as three plug-in electric motors.  It's a hybrid that can produce up to 1700 horsepower. The hybrid system allows the Gemera to accelerate from zero to 62 mph in just 1.9 seconds. It has the potential of reaching a top speed of 248 mph.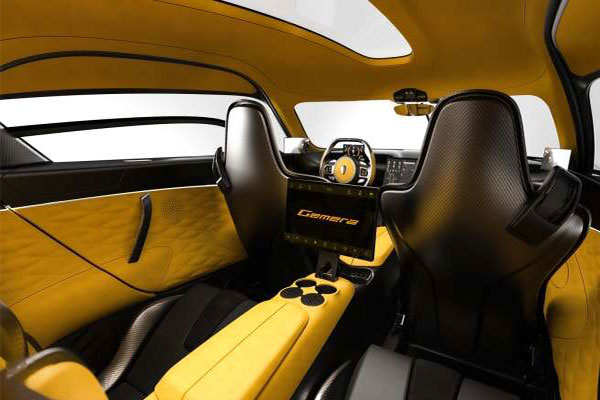 In addition to offering seating for four people, the Gemera's interior also features two infotainment display screens. Also, one in the center of the front dashboard and another in the back for the rear two passengers are included.
The car also has memory foam heated seats. It also has an 11-speaker sound system and a total of eight cup holders.