Ambode Approves The Construction Of The Fagba Flyover Bridge, Lagos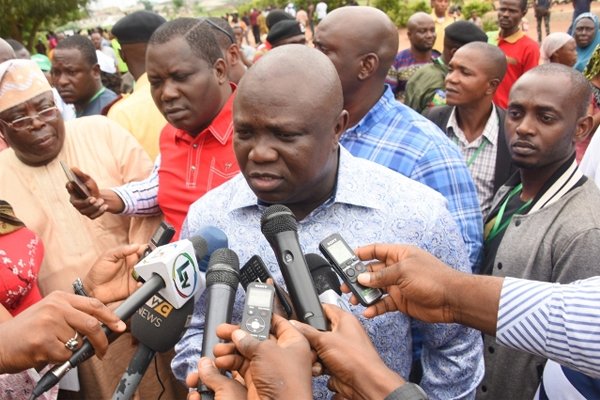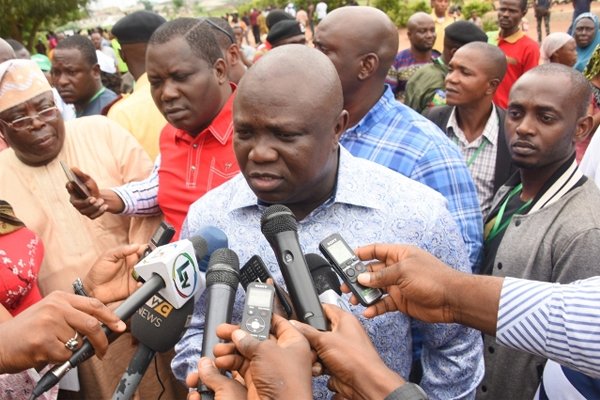 Fagba, Lagos, is one part of Lagos that is notorious for traffic gridlock.
Motorists often spend hours attemtping to exit the lockjam created by the very slow traffic in that location.
However, succour appears to be on the way, as Akinwunmi Ambode , the Governor of Lagos state, has approved the construction of the Fagba Flyover Bridge, Lagos.
The approval was after he inspected the ongoing construction of Pen Cinema Flyover Bridge, where he observed the need to holistically address the traffic gridlock around Agege-Iju axis to make Pen Cinema Flyover Bridge more effective.
He said it was also in furtherance of his administration's commitment in ensuring free-flow of traffic and reducing man-hour loss across the state.
"Iju Road, one of the major roads in Lagos State, has over the years, served as a strategic growth pole in the socio-economic landscape of the state.
"It has overgrown its present traffic carrying capacity, resulting in the traffic challenges being experienced presently.
"The proposed bridge at Fagba will be constructed concurrently with the ongoing Pen Cinema flyover, and accelerated to minimize the inconvenience of the motoring and commuting public during the period of construction.
"The bridge will have a dual carriageway separated by concrete median barrier.
"It will allow seamless flow of traffic into Jonathan Coker for vehicular movement from College Road/Pen Cinema and vice-versa for traffic from Jonathan Coker Road, that is Iju or College Road bound,'' the governor said.
According to him, the development is in response to the various yearnings of the community in Fagba and several road users plying the Iju-Fagba axis.
Ambode said the Fagba Bridge on completion, would go a long way to improve socio-economic activities, enhance development and safety of road users in the axis with consequent improved standard of living.
It will be recalled that while the present administration has completed several road projects totaling 130km recently including the network of 21 boundary roads in Alimosho Local Government, it also has other major road projects cumulating in 120km that are currently ongoing across the State.