See The Road With The Highest Number of Pedestrian Bridges In Nigeria That Nobody Uses (PHOTOS)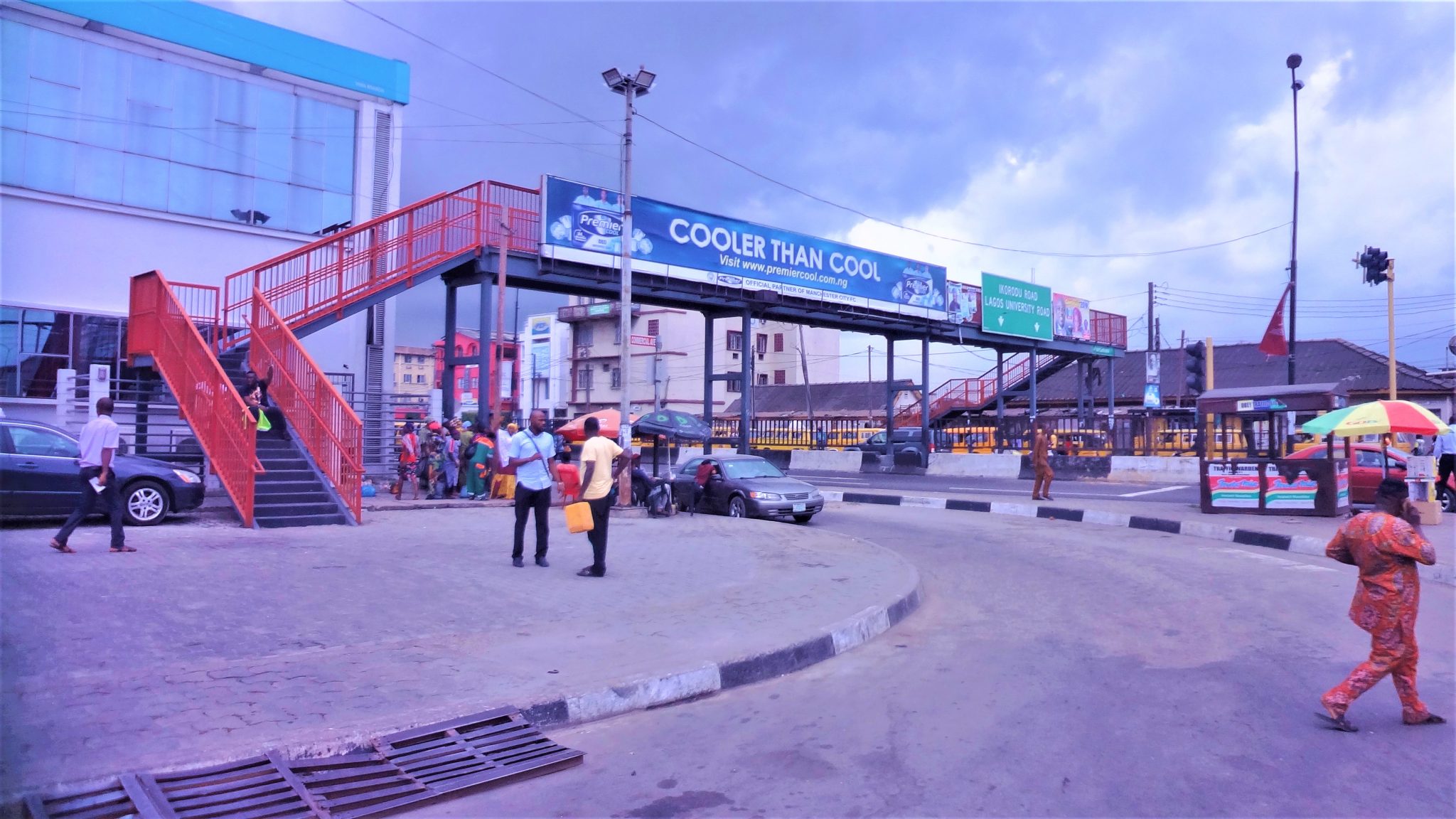 Herbert Macaulay Road is a prime road in Yaba, Lagos. It has a length of about 5.13 kilometers.
The road is gradually earning the status of Nigeria's version of Silicon Valley. This is so because it is home to a growing number of tech companies.
Note that Herbert Macaulay Road, Yaba, was Facebook's founder, Mark Zuckerberg, first port of call during his visit to Nigeria in August 2016.
Now that entire aside, Herbert Macaulay Road also has some very interesting landmarks.
For instance, the stretch of Herbert Macaulay road, starting from Adekunle Bus-stop to Jibowu, lies 8 very conspicuous pedestrian bridges. Arguably, this is the highest number of pedestrian bridges on a single road in Nigeria.
Interestingly, the 8 pedestrian bridges are relevant on that road only as landmarks. No one seem to be interested in putting them to the use that they were designed for.
Well, aside from the fact that Lagosians are legends for being in meaningless haste, the relatively narrow Herbert Macaulay roads, together with the light traffic on the road doesn't exactly help matters.
Perhaps, the authorities should consider an alternative such as speed bumps, zebra crossing and mini-staircases over the elevated medians on the road.
Hopefully, if these are done, "Yabarians" would put them to use.