Can This Condition Of The Railway Track Cause A Derailment? (PHOTOS)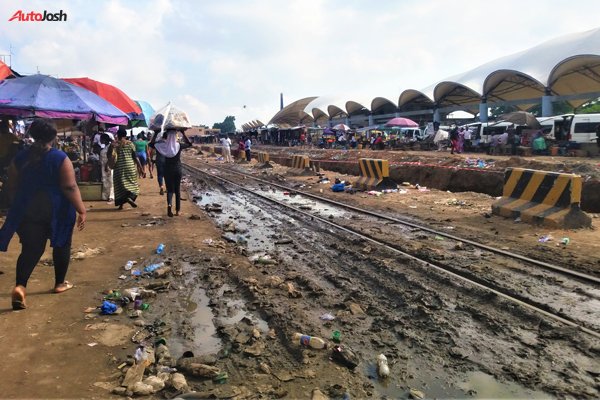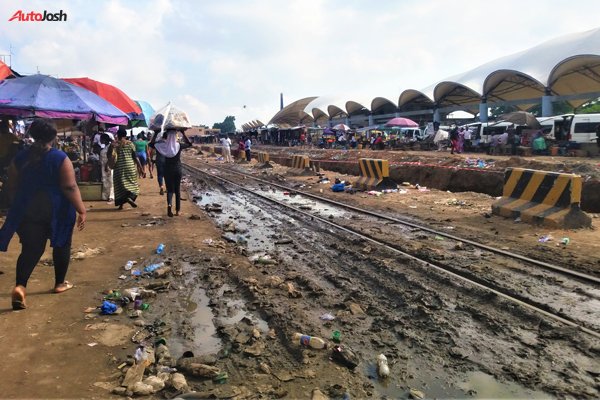 This is a section of the railway track at the Yaba bus stop axis of Lagos state.
The condition of the track there calls for urgent attention.
The tracks there has almost assumed a subterranean structure, as it has almost become buried underneath the track surface.
The concern is that this can cause a track shift – a situation where the track doesn't align with other section. This can prove to be dangerous as it can cause a derailment or other train mishap.
Even more worrisome is the fact that that particular section is very busy with human activities.
Incidences of train derailments are not uncommon on railway tracks in Lagos state.
Trains derail for a number of reasons, of which the mechanical failure or defect of a track component (for example broken rails, gauge spread due to sleeper (tie) failure).
Can the condition of the Yaba Bus stop railway tracks be a disaster waiting to occur?