Angry Imo State Youths Set Gov Okorocha's Son-In-Law Campaign Vehicles Ablaze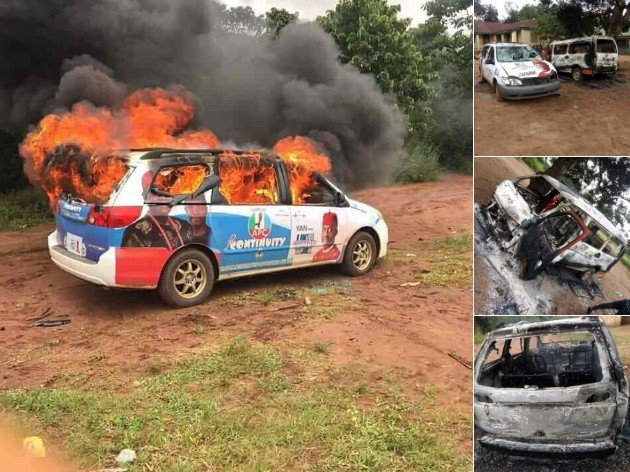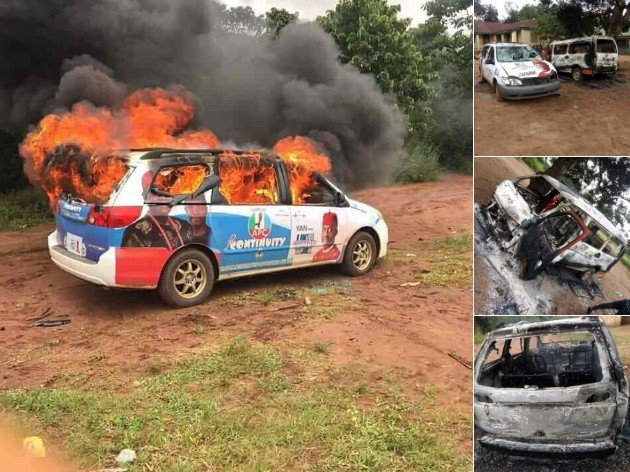 The socially unacceptable act took place during the All Progressives Congress (APC) governorship primary election in Imo state.
The burnt campaign buses are that of Governor Rochas okorocha's Son-in-law and preferred successor to the governorship seat in Imo state, Mr Uche Nwosu.
The matter went out of hand when some angry youth who felt that a governorship candidate was imposed on them. They showed their grief by burning down three branded vehicles belonging to the Governor Okorocha's Son-in-law at Amaike Primary School in Mbaitoli local government area of Imo State.
Duncan Mighty Adds A Mercedes Benz To His Fleet
The perpetrators could be charged for arson.