Audi Shows The Amazing Virtual Mirrors On Its Upcoming All-electric E-Tron SUV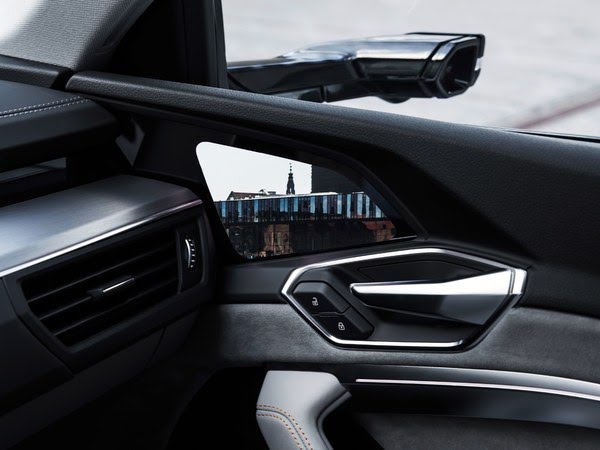 Audi's desire to reduce both drag and wind noise for occupants has made them replace the traditional glass exterior mirrors with virtual side mirrors . The Virtual mirrors on the All-electric E-Tron SUV are rear-facing cameras which are directly below the driver's window and passenger doors.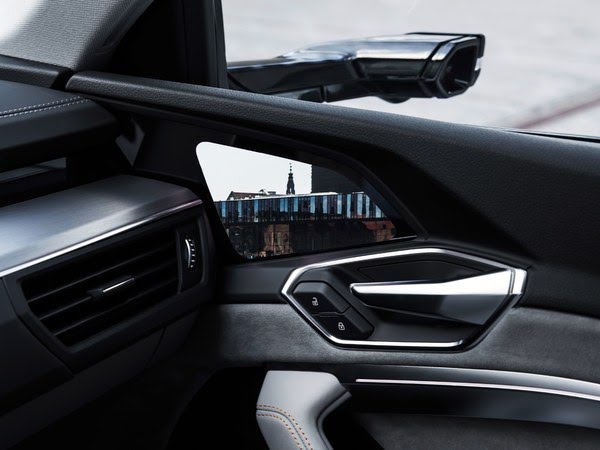 The views from the cameras are displayed on 7 inch OLED screens . The display can be adjusted and configured with multiple pre-programmed settings for driving, turning, and parking.
The virtual mirror, the first to enter mass production cars, will be an option on the E-Tron and not in all markets.
The E-Tron's 95 kWh battery packs will take it to a 248.5-mile (400-kilometer) range before recharge. A 150 kW charger will give a quick charge in 30 minutes.
The 429 horsepower All-electric E-Tron will be revealed later this year and will go on sale in 2019.