Autojosh Reported About The Dirty State Of Ojuelegba, Then See What Happened (PHOTOS)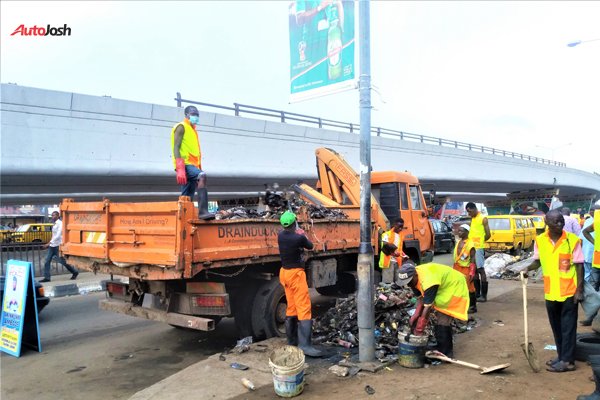 Two days ago, Autojosh did a report to draw attention to the very unsanitary condition of Ojuelegba.
See the report here Is Ojuelegba The Dirtest Part Of Lagos?
The report was retransmitted on several other online platforms, notably Nairaland.
Ojuelegba is in Surulere, Lagos. It is one of the key transport nodes of Lagos state. It interconnects the city's mainlands with Lagos Island and Victoria Island. It also serves as a connecting point for people who commute the three surrounding districts of Yaba, Mushin and Surulere.
In the report, photos of Ojuelegba in its filthiness were made available.
The report elicited not a few reactions.
Sadly, in some of the reactions, Autojosh was accused of being biased and that the reportage was politically motivated.
All that notwithstanding, it appears that the article got the attention of the authorities.
Just this morning, activities to restore Ojuelegba to a better sanitary state began.
Clearly, it shows that when we do not cry out, government intervention will never be achieved.
Indeed, the progress of Lagos should be our priority.
Itesiwaju ipinle Eko loje wa logun.