Lagos Tanker Explosion: Emergency Response Unit Tows Vehicles Off The Road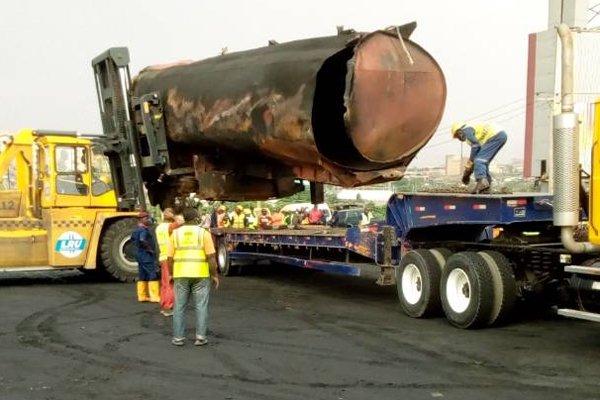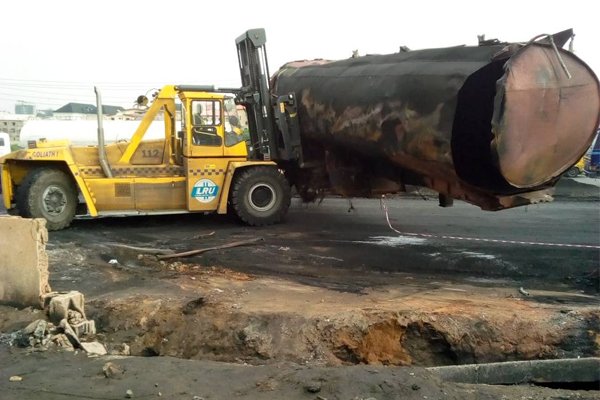 Yesterday, 28th June, 2018, a tanker went up in flames on Otedola bridge, Lagos Ibadan Expressway.
Emergency responders who worked all night are removing the tanker from the road ready for opening up to vehicles.
All the carcass of cars have been moved away to another location.
See more photos.