Otedola Bridge Fire: Reckless Danfo Driver Collide With A Toyota Hiace Bus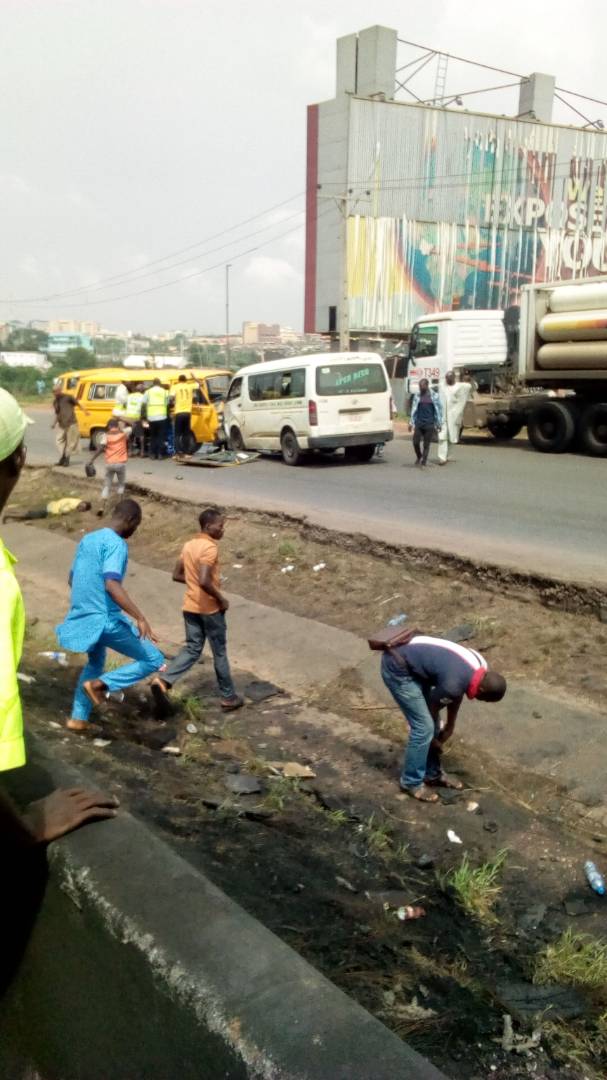 A reckless danfo driver, speeding along the opposite direction of traffic, popularly referred as "one-way" , had an head -on collision with a Toyota Hiace bus entering Lagos . This accident occured on the opposite side of the scene of yesterday's tanker fire.
The buses have been moved from obstruction while wounded passengers hospitalized.
See more photos..