Be Careful With Whom You Argue With. He Just Crushed That Man's Car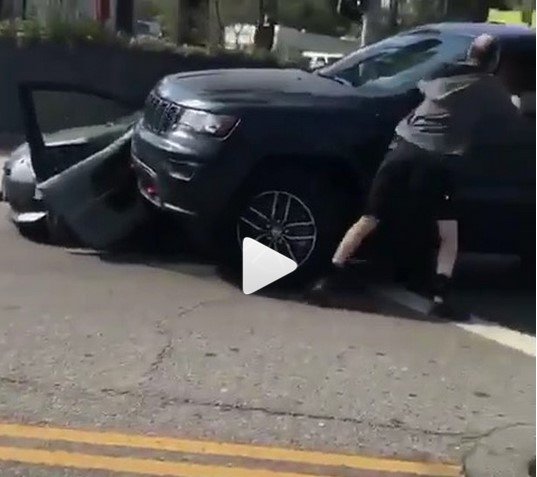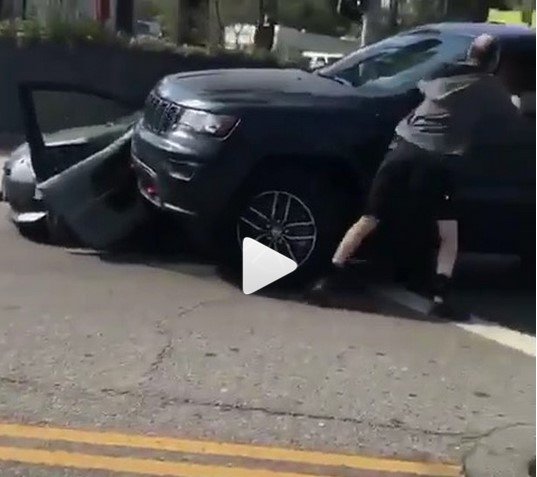 Madness is everywhere in the world; not just in Lagos state of Nigeria.
This happened on a Monday morning in LA.
In all, be careful with whom you argue with; many are mentally deranged. They might be acting normal this minute, and get off the hook the next second.
Don't try this with your car. In fact an average Nigerian won't even try it because their car is a much valued possession.