'Armed' Trump Supporters Threaten Biden's Campaign Bus (PHOTOS)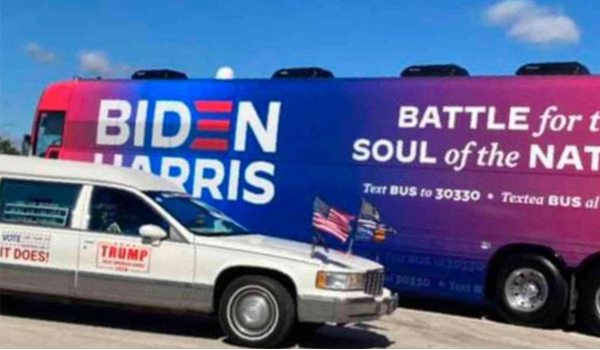 The campaign bus of US Presidential candidates Joe Biden was reportedly heckled by some Trump supporters in Texas.
The Biden/Harris campaign bus made a brief stop in downtown Austin. It was there that it was harrased by around a dozen president Trump supporters. It was not immediately clear if senator Harris was travelling on the bus.
According to local Democrats, the same group of Trump supporters has been following the bus around the country. They are believed to be doing it in an attempt to disrupt events in key battleground states.
Rafael Anchía, a member of the Texas House of Representatives, said some of the agitators had been carrying weapons.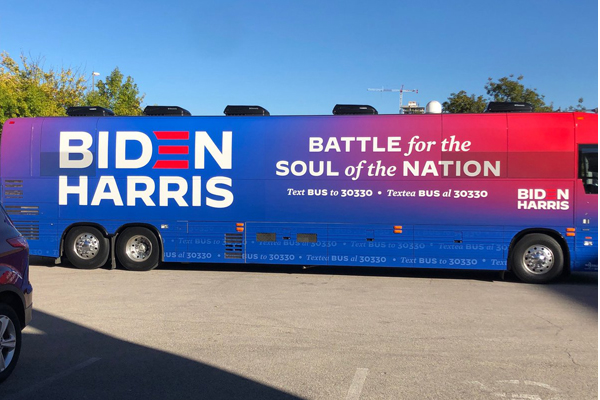 "Armed Trump trolls harassing Biden Bus on I-35, ramming volunteer vehicles & blocking traffic for 40 mins," he said, before accusing Mr Trump's son Eric of inciting "violence".
"At least the Trump hearse is appropriate given the 200K+ Americans who have died due to his incompetence," he added, referencing a vehicle driven by Mr Trump's supporters to antagonise the campaign bus.
Joe Biden campaigners were thus forced to cancel an event in Texas on Friday. This is as tensions flared in the key battleground state ahead of Election Day. campaign bus
Local Democrats said they were forced to pull the plug on a gathering scheduled to take place in Pflugerville – a small city about 17 miles north of Austin – due to "security reasons".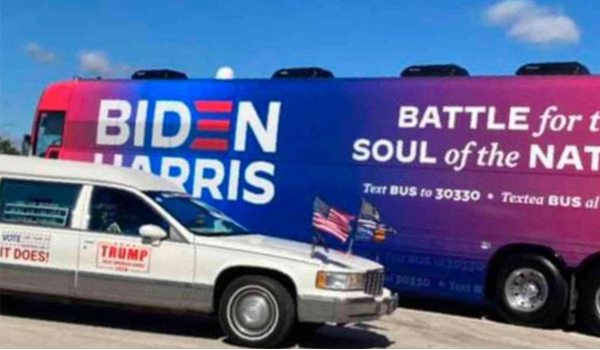 It came as vice-presidential candidate, senator Kamala Harris, completed a whistle-stop three-city tour of the Lone Star state in a last minute bid for votes. campaign bus
Traditionally a Republican stronghold, the battle for Texas's 38 Electoral College votes is likely to go down to the wire.
President Trump has a slight lead in the state, according to FiveThirtyEight's latest poll update. But that advantage is within the margin of error. A Biden win in Texas could be key to his path to the White House.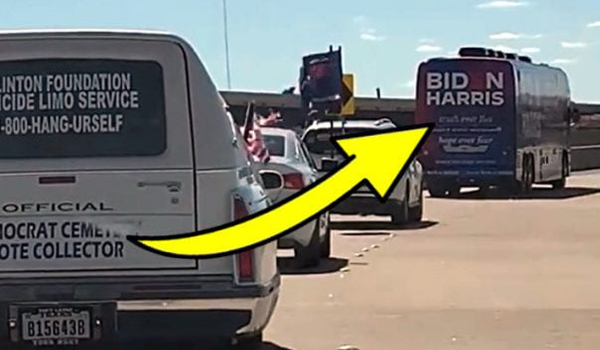 Sheryl Cole, a Democrat running for re-election to Austin Council, said officials cancelled an event. The event was set to feature the city's young party members and the Biden campaign.  campaign bus
"This is a first for me," said Ms Cole of the decision to scrap the event. "Unfortunately, pro-Trump protesters have escalated well beyond safe limits. Sorry to all who looked forward to this fun event," she added.