BMW Unleashes 2021 M3 And M4 In Regular And Competition Variants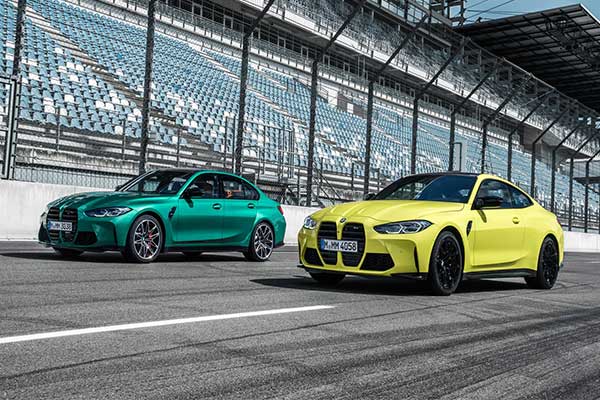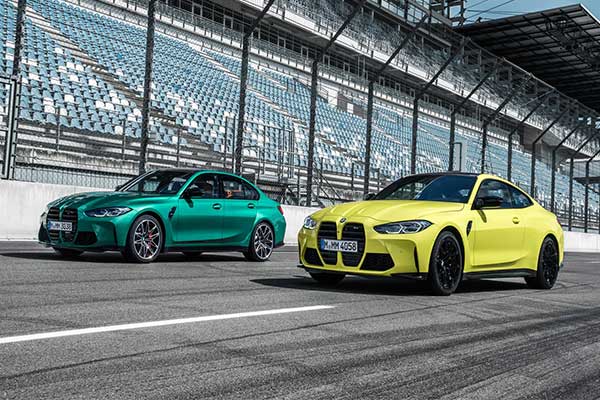 With all the tease, prototypes and spy photos going all over the place, BMW has finally released its M3 and M4 cars for 2021. Both cars will be launched in both the regular M3 and Competition variants. Since both cars are similar, (M4 is just an M3 coupe) all specs will be the same. With that aside, let's see what BMW's latest M cars have to offer.
Normally we start from the exterior but this time lets go straight to the engines. Both cars are powered by a twin-turbo 3.0-litre six-cylinder engine that produces 473hp and 406 lb-ft of torque. The Competition variants are a tad more powerful as they have 503hp and 479 lb-ft of torque. With that added power, the M3 and M4 can do 0 to 60 in 4.1 seconds with a top of 180 mph (when equipped with the M Driver's Package). The more powerful Competition variant does 0 to 60 in 3.8 seconds with same top speed as the regular M3.
Manual enthusiasts should be happy because the M3 and M4 are equipped with a 6-speed manual transmission and rear-wheel drive. An 8-speed automatic transmission is optional with Competition models also receiving the automatic-only due to its extra torque. Competition models feature all-wheel-drive which can switch to rear-wheel because of its M xDrive system and Active M rear differential. A paddle-shift is featured on the Competition model to make up for the loss of a manual gear.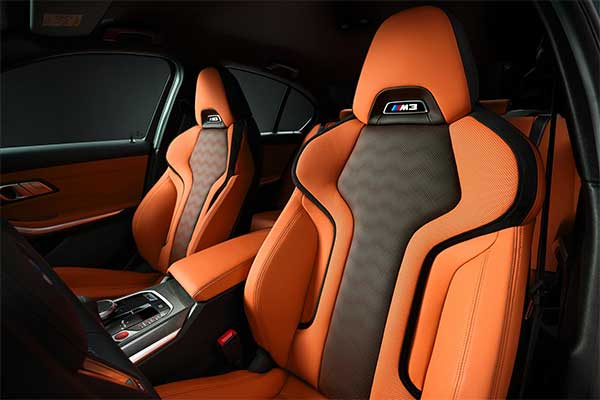 Now, the interior is modest as no significant upgrade except for the red push-start button and the paddle-shift located on the steering (Competition model). Aluminium tetragon trim is standard, but carbon fibre is also available and it even extends to the steering wheel. As usual, there are new sport seats which are wrapped in fine-grain Merino leather and available with ventilation for the first time. Special M carbon bucket seats can be ordered by customers and they are 9.5 kg lighter. Every other thing else in the interior is carried over with the exception of a new M Drift Analyzer and an M Laptimer.