Car Tracker Nigeria To The Rescue As Car Snatchers Are Caught After They Stabbed An Uber Driver And Stole His Car (GRAPHIC PHOTOS/VIDEO)
An Uber driver has been stabbed by two uber/bolt riders at a pick up junction located just after Lagos Business School. This happened on Sunday evening. The 2 suspects were reportedly heading to Sangotedo.
A friend and an empathizer, Omo Iya Alamala made this gruesome incident known via a video he posted on his social media page.
He said, "This guy is my friend's Uber driver. A ride was ordered at about 8:40pm on Sunday 20, 2020 He arrived at the pickup location just after Lagos Business School at about 9pm. As he started the trip, the 2 guys (riders) stabbed the driver and drove off with the car."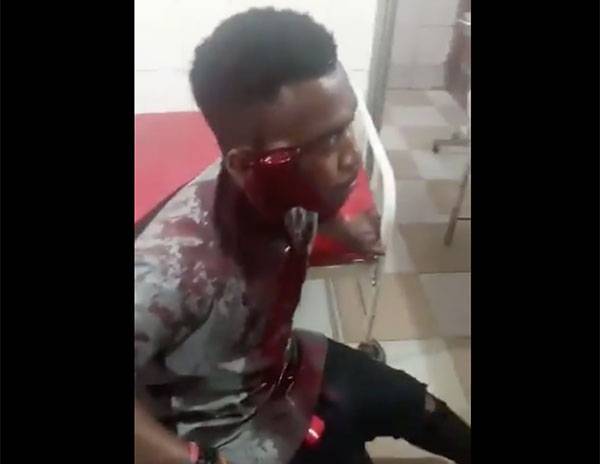 He subsequently posted another video showcasing the two suspected criminals that stabbed the Uber driver. He noted in the video that, "These 2 criminals below are the riders that stabbed the driver and snatched the car. They drove off to Ibeju Lekki axis. unknowing to the criminals, the car had a tracker. The tracker was used to switch off the engine. The fools thought it was fuel."
VIDEO
He further described how the incident that led to their arrest occurred on Sunday evening.
He said, "From the tracker's voice recording, the car snatchers thought it was a fuel shortage. They had no money to buy fuel. So they decided to sleep in the car till morning as it was very late at night. The Police followed the GPS and arrested the criminals sleeping right inside the car!"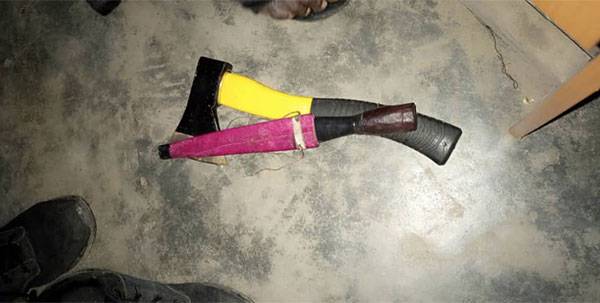 Reacting to the insecurity that characterizes the Country, Omo  Iya Alamala advocate security consciousness. He warned that everybody should be security conscious as they use their vehicles, especially along the Lekki-Epe Expressway. Meanwhile, he advised vehicle users to procure trackers for their vehicles even though it might be expensive.
He opined "2 takeaway from this case:
1. There is increasing insecurity along the Lekki-Epe Expressway. Stay safe along that axis folks.
2. A car tracker costs about N40,000 or less. If God has blessed you enough to buy a car, please cough out the N40,000 token to get a tracker.
In the meantime, he applauded Police in that axis for their fast approach to the incident. "Finally, the officers of the @PoliceNG at the Ajah Police Station, after Abraham Adesanya Roundabout, were swift and very professional. They were quick in their response to my friend's complaint.
Their professionalism aided the arrest of the criminals. Kudos to them." He said.
Secure your car with @cartrackingnigeria today and enjoy peace of mind.
_
WhatsApp or Call
08039422997
08037459093