BMW Teases New First Ever M3 Wagon And Its Amazing (Photos)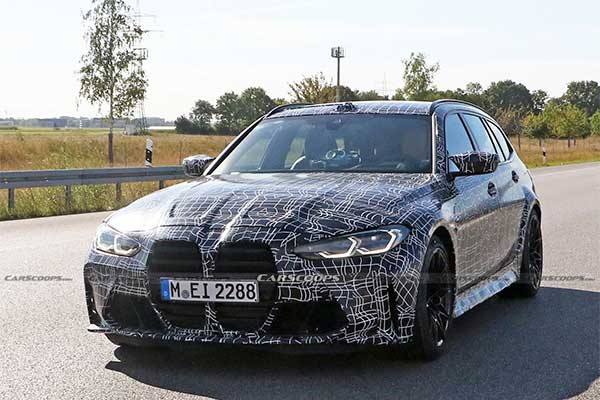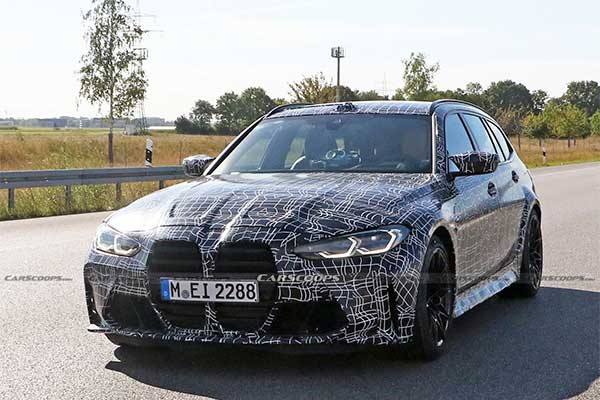 BMW has taken a giant leap by creating the BMW M3 wagon, the company's first-ever model and it looks amazing. The M3 Wagon is set to take on the likes of the Mercedes-Benz C63s wagon and the Audi RS4 Avant which have been main rivals to each other since forever.
As you can see, the model will follow in the footsteps of the M3 sedan. It will adopt a massive grille that is flanked by large air intakes. The model also sports aerodynamic mirrors, aggressive side skirts and a unique rear bumper. A closer inspection also reveals a four-tailpipe sports exhaust system and what appears to be extended fenders on both ends giving it a more muscular look.
Under the hood will be the same twin-turbo six-cylinder engine found in the new BMW M3 Sedan and M4 Coupe. In the standard M3, this unit will produce 473 horsepower, while the range-topping Competition version will have 503 hp on tap. BMW hasn't confirmed if the M3 wagon will get the Competition treatment. BMW is staying tight-lipped about the model. But they have previously said the M3 Touring is in the early stages of its approximately two-year-long development process. As a result, the model is still far from release. It will be launched after the M4 Convertible which debuts next year