Bollinger Unveils Hummer-style Electric B1 SUV And B2 Pick-up Truck (Photos)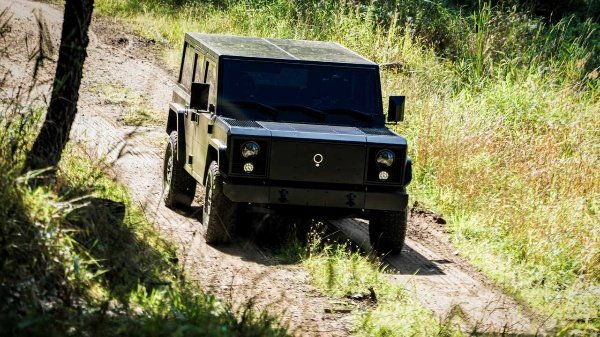 Bollinger has revealed the production version of its all-electric Hummer H1-style B1 SUV and B2 pick-up truck. Both extreme off-roaders are priced at $125,000 each.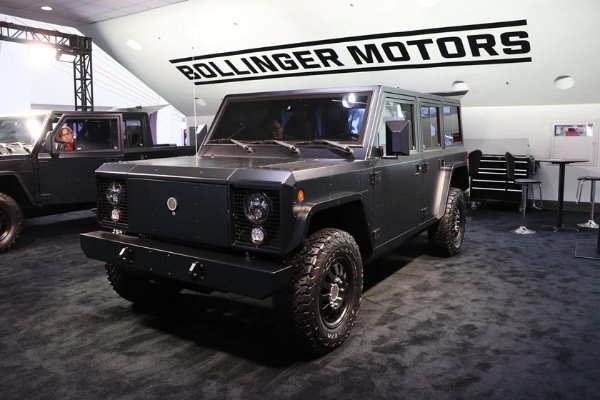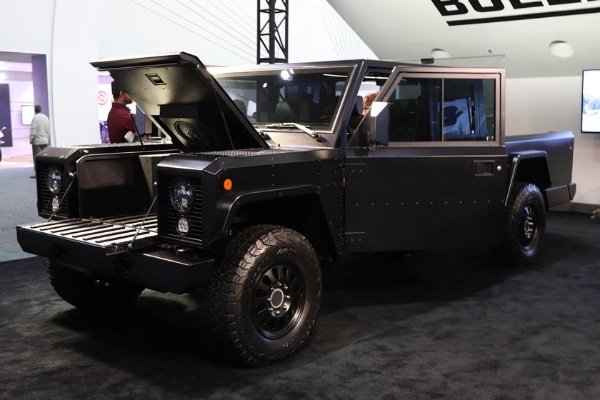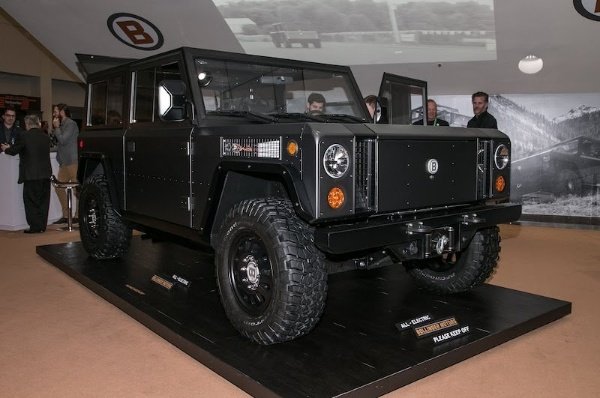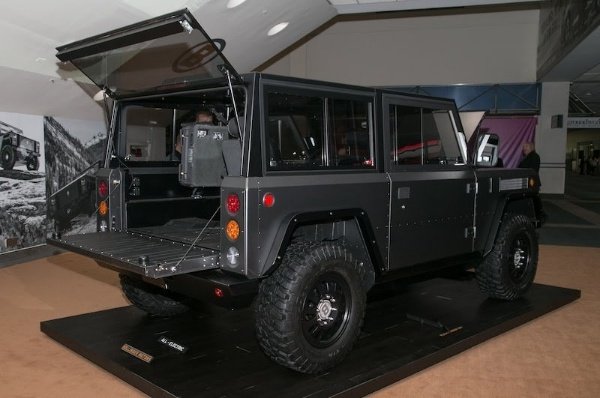 American start-up Bollinger Motors has revealed the production version of its all-electric off-road B1 SUV and B2 pick-up truck.
The two rugged and boxy all-wheel drive models are based on Bollinger's in-house-developed Class 3 electric vehicle 'skateboard' platform.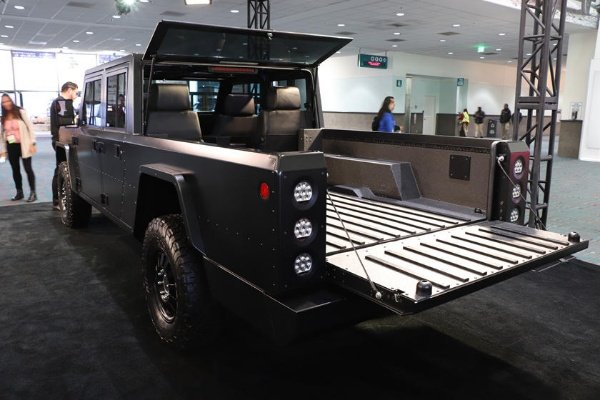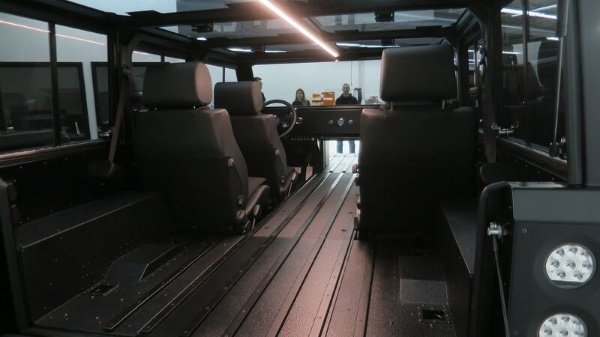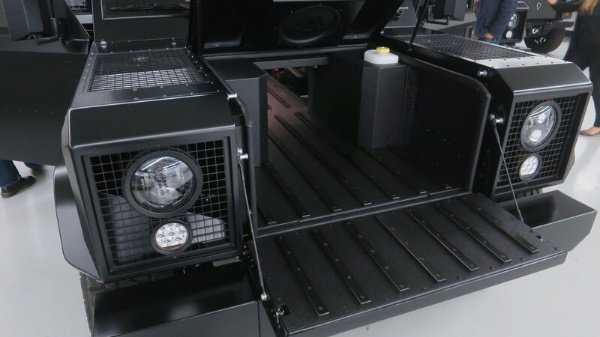 The B2 will readily compete with fellow electric pickup trucks like the new Tesla Cybertruck and Rivian R1T truck. The B1 off-roader will rival upcoming Rivian R1S Sports Utility Vehicle.
Bollinger claims the glass, doors, and roof panels on these off-roaders are easily removable — like the Wrangler and Gladiator-style. Optional add-ons include all-glass roof panels and heated seats.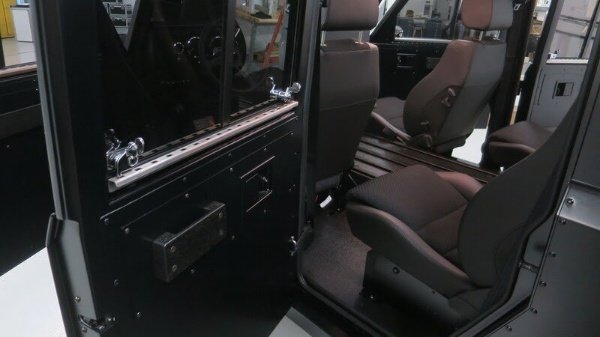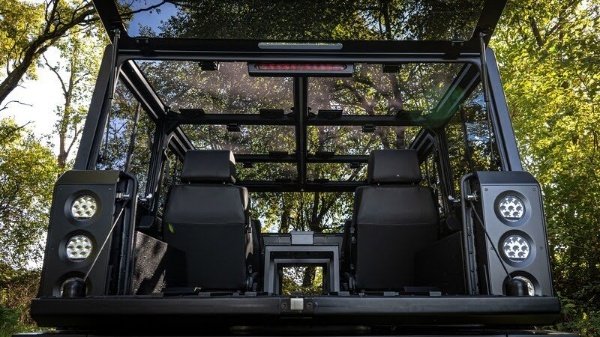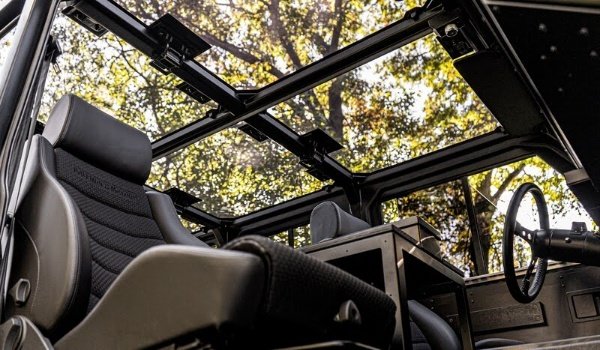 There are ten 110-volt outlets around the cars. The aviation-grade carbon Kevlar underbelly make the cars resistant to scratches.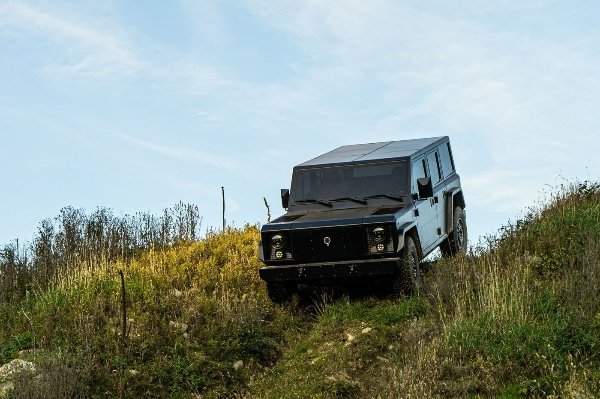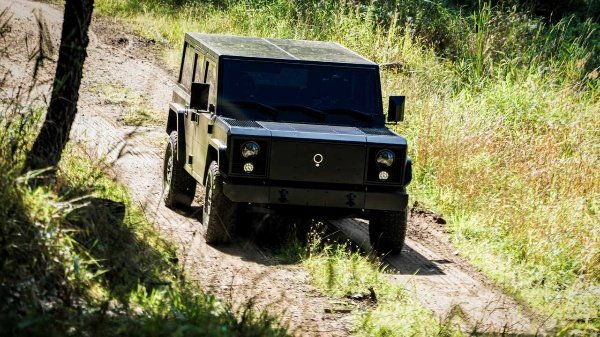 The electric powertrain produce 614bhp and 668lb ft of torque, enough to take the SUV and truck from zero to 60mph in 4.5 sec and a top speed of 100mph.
Bollinger's enormous 120kWh battery pack will go 200 miles on full charge or about 10 hours of off-roading.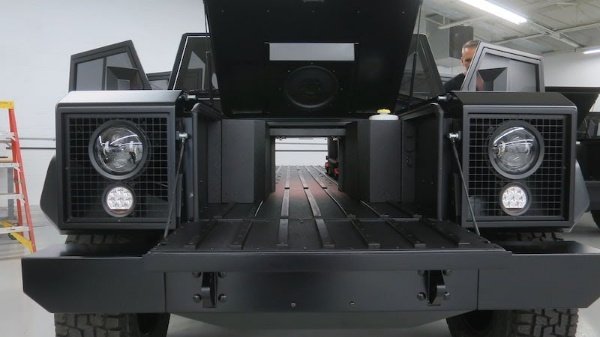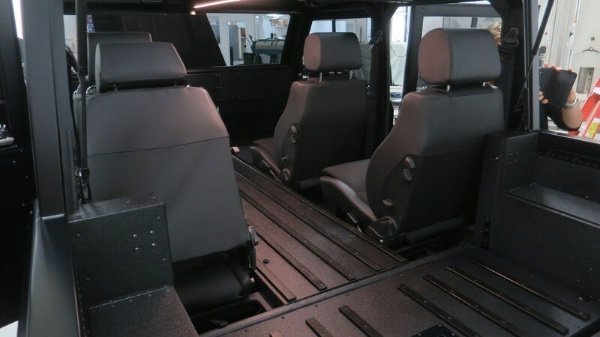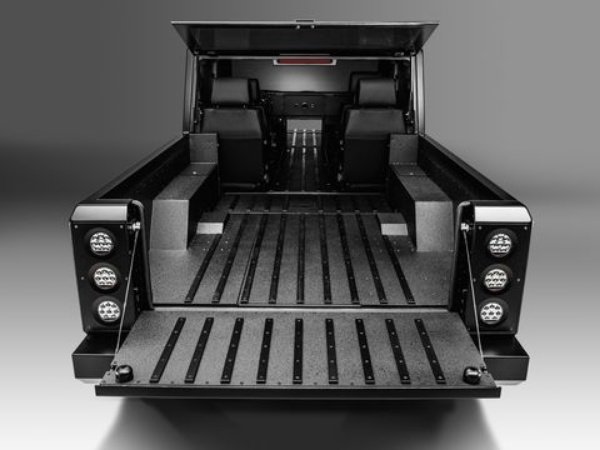 Level 2 (240V) charger refills the battery-pack in 8 – 10 hours while Level 3 commercial DC charger replenishes it in just 75 minutes.
Designed for extreme off-road use, the B1 and B2 have a payload of 5201 pound payload capacity, while the towing capacity is 7500 pound.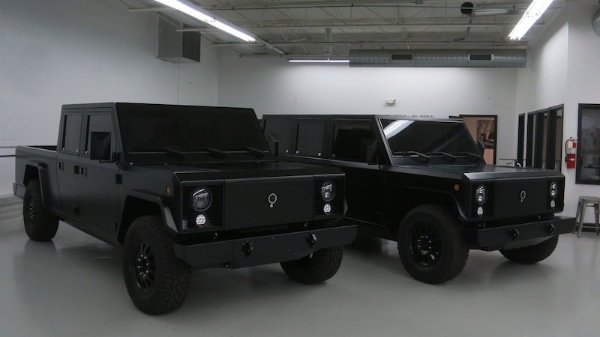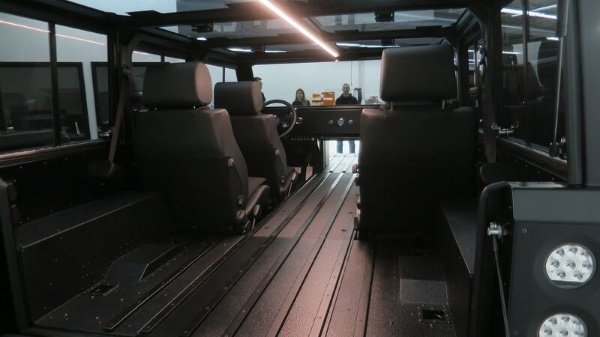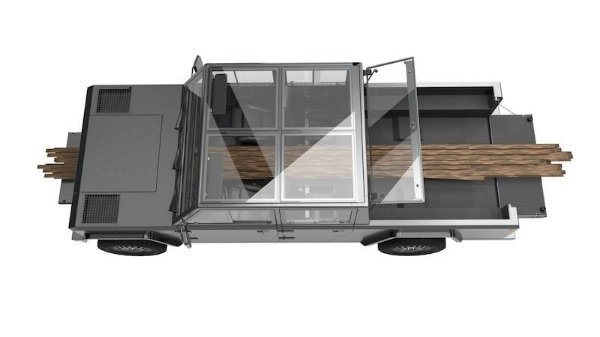 The B2 has a bed lenght of 5.9 inch, but capable of carrying 16-foot cargo through a patented full-length pass-through.
Bollinger has received more than 30,000 expressions of interest on the two electric off-roaders. Each of the two Hummer H1-like vehicles will cost you $125,000. Bollinger Motors plans to begin production in 2021.