Meet The Rivian All-electric SUV That Boasts A Better Mileage Than Tesla's Model X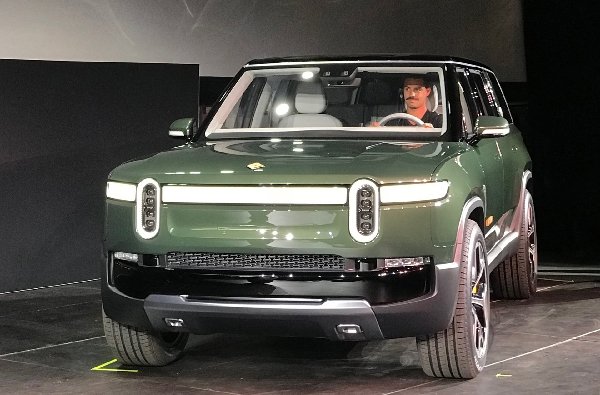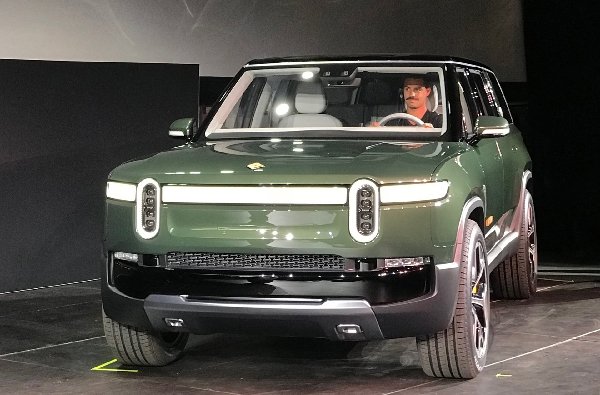 Rivian has unveiled its first all-electric SUV just a day after revealing the R1T electric pickup truck at the 2018 Los Angeles Auto Show.
It shares the same platform and almost the same specs as the R1T pickup truck -like the Land Rover Evoque-style of flush door handles ,distinct LED headlights design and front-bonnet storage, since it has no internal combustion engine.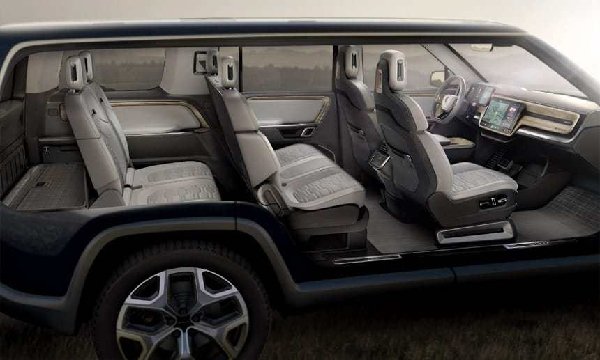 But instead of the long loadbed found at the back of the pickup ,the R1S SUV gains a third row seat to make it a 7 passenger SUV.
Inside the electric SUV includes a 15.6-inch touchscreen , 12.3-inch screen behind the steering wheel and a 6.8 inches screen at the back of the center console.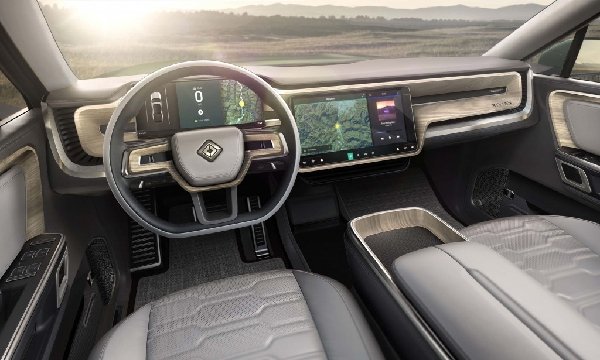 It also has 10 USB charging ports,multi-media touchscreens and Level 3 self-driving capabilities – that means ,it will be able to steer, accelerate and brake without the driver touching the steering or brake .
It is offered in 5 or 7 passenger configurations and three battery options. The highest battery pack will take it to over 410 miles of drive range – this is more than what Tesla Model X's 100-kWh pack for 295 miles can offer.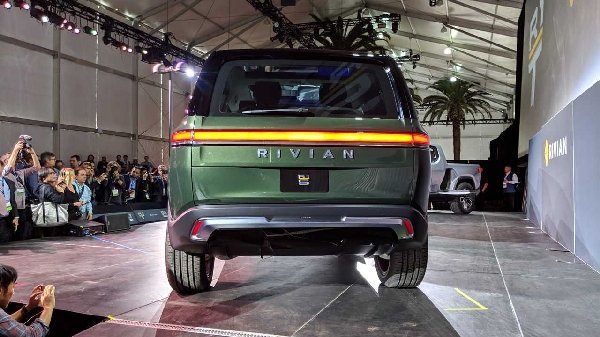 It is powered by 4 electric motors ,one attached to each wheel . All versions has a top speed of 125 mph and a zero to 62mph in 4.9s ,3.0s and 3.2s – for the 105 kWh, 135 kWh and 180 kWh version respectively.
The R1S SUV will compete with luxury electric SUV's like the Mercedes-Benz EQC, Model X, Audi e-tron and the Jaguar I-Pace.
The SUV starts at $72,500 (pickup at $61,500 ) and deliveries is expected in late 2021.