This Is Audi's First All-Electric Car,The 2019 e-Tron SUV Will Go 250 miles On A Single Charge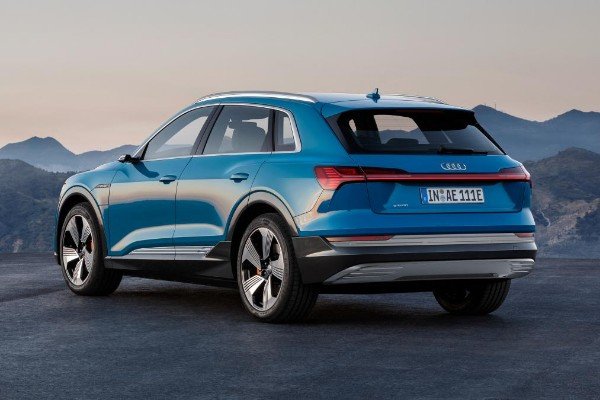 Audi has finally unveiled its all-electric 2019 e-Tron SUV that was first teased by the parent company Volkswagen Group in 2016.
The five-seater e-tron comes standard with 20-inch wheels, LED lighting, seats with built-in heating and cooling, virtual mirrors,panoramic sunroof, inductive wireless smartphone charging and starts at $74,800.
Midrange model goes for $81,800 while the top-level "Edition One" will cost $86,700.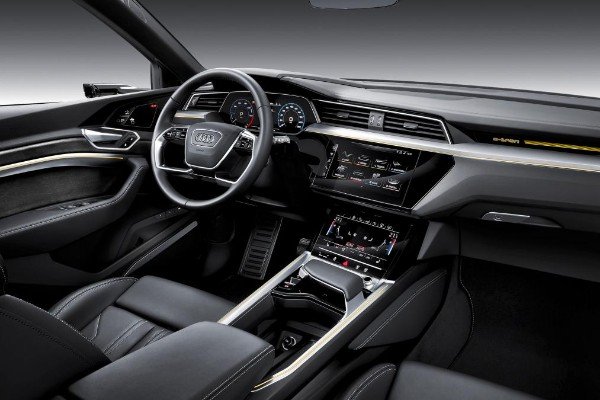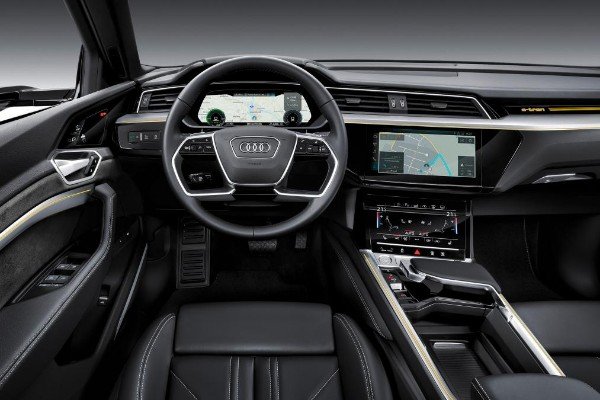 Inside features two touchscreens.The top one has a 10.1-inch screen dedicated to infotainment functions and the charging interface while the second 8.6-inch screen houses the climate and other comfort controls.
The 350 horsepower SUV is powered by two electric motors.It will move from 0 to 60 mph in just 6 seconds and in 5.5 seconds when the driver activates the "boost mode"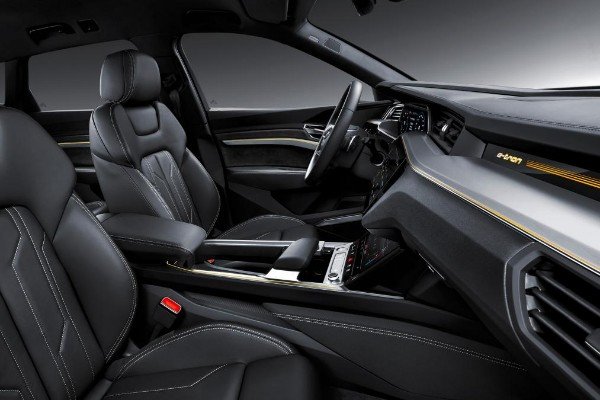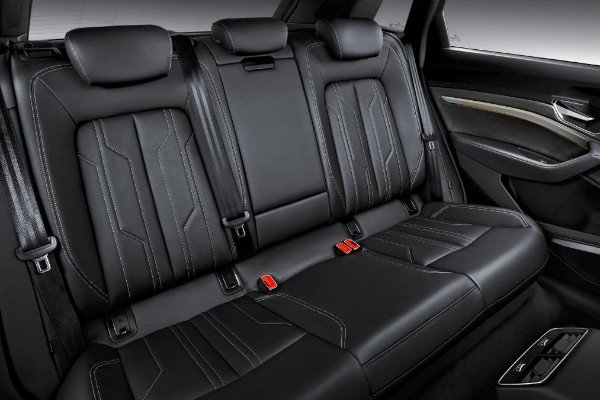 The e-tron's 95kWh battery that gives a 250 mile range can be charged from zero to 80 percent in 30 minutes with a DC fast-charging stations.
Nigerians aspiring to buy Electric cars can now choose from this newly unveiled 2019 e-tron or the Tesla Model X SUV. There is also the I-Pace from Jaguar or might just wait for the forthcoming Mercedes-Benz EQC .
Just yesterday, another Tesla competitor Lucid Motors secured a $1 billion in financing from the Saudi to build its luxury Lucid Air sedan
The all-electric e-tron SUV is currently being produced at a rate of about 200 per day in Brussels for the 2019 deliveries.
What do you think about the new Audi E-tron SUV?
See Mercedes Rented And Dismantled A Tesla Model X Ahead Of Its Own Electric SUV Launch
Electric SUVs You'll Likely See On Nigerian Roads In The Next Few Years