Bonnie & Clyde: On This Day 87 Years Ago, Notorious Criminal Couple, Were Killed In Their 1934 Ford Deluxe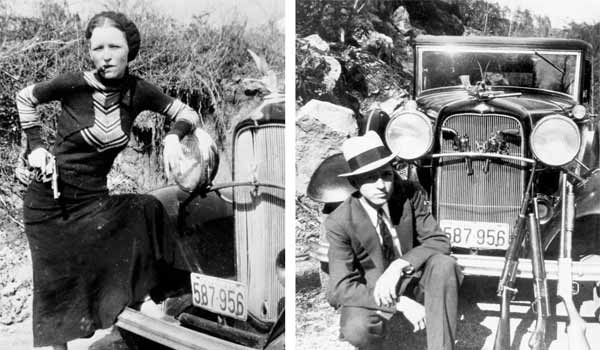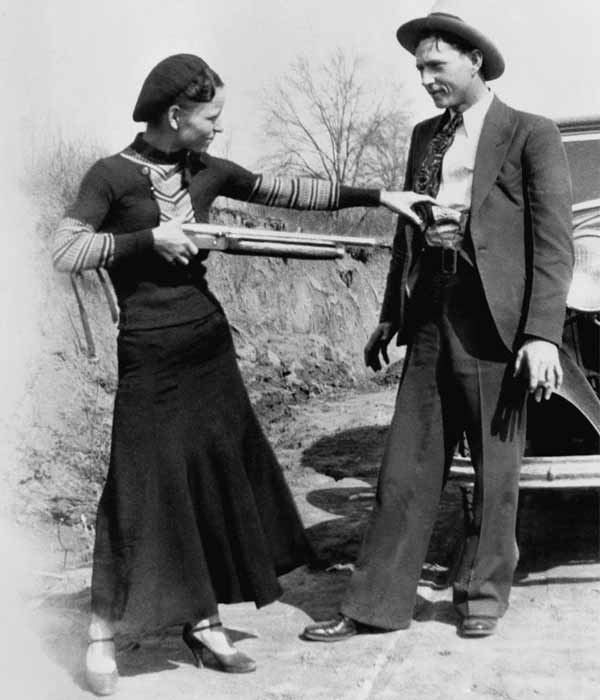 Bonnie Elizabeth Parker (October 1, 1910 – May 23, 1934) and Clyde Chestnut Barrow (March 24, 1909 – May 23, 1934) were an American criminal couple.
They traveled the Central United States with their gang during the Great Depression.
They were known for their bank robberies, although they preferred to rob small stores or rural gas stations.
They mesmerized the nation during the Great Depression as they went on a violent crime spree throughout the middle of the United States.
On the other hand, they played up the supposedly romantic qualities of the couple's relationship.
Exactly 87 years ago, at 9.15am on May 23rd, 1934, the notorious Bonnie and Clyde were gunned down in a police ambush as they were driving a stolen 1934 Ford Deluxe near Sailes, Bienville Parish, Louisiana.
Bonnie and Clyde's Death Car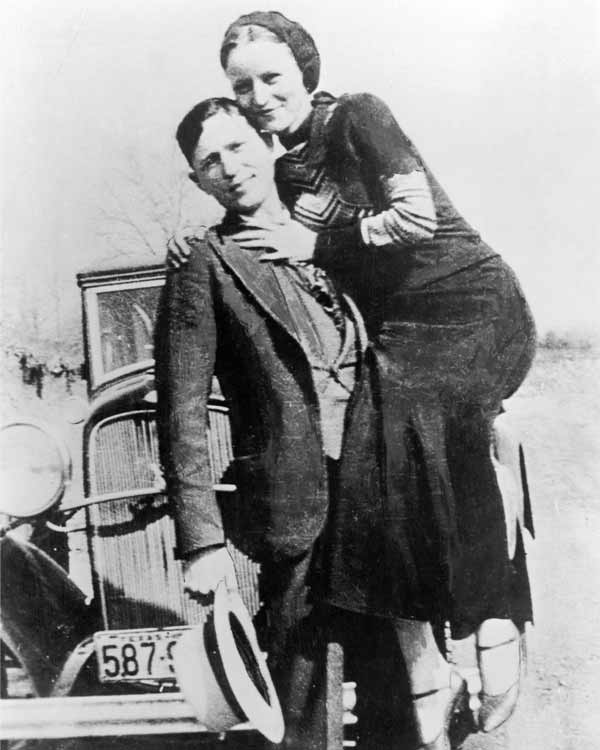 Bonnie and Clyde's Death Car – a 1934 Ford Deluxe – has always been a big spectacle. After the incident, police towed the car to a nearby town where an estimated 16,000 people gathered to get a glimpse of it.
In early 1934, Bonnie Parker and Clyde Barrow stole a V8 Ford and drove it around the Midwest, robbing and killing people. That joyride ended when the police punctured the car (and Bonnie and Clyde) with about 150 bullets.
Since then the location of the "Bonnie and Clyde Death Car" has often been as difficult to find as it was when its drivers were alive.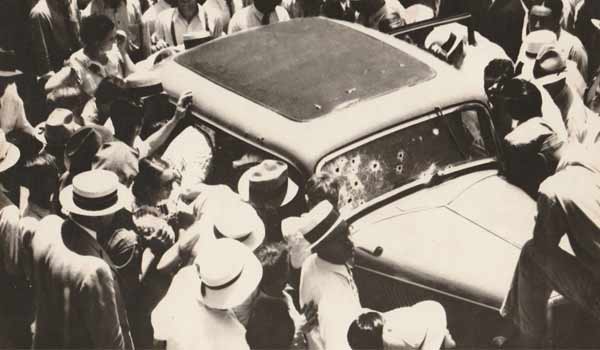 The blood-splattered, bullet-ridden car was an instant attraction, touring carnivals, amusement parks, flea markets, and state fairs for 30 years. For a time it was in the Museum of Antique Autos in Princeton, Massachusetts, then in the 1970s it was at a Nevada race track where people could sit in it for a dollar.
In 1973, the infamous 1934 Ford V8 which was used as a getaway car by the notorious criminal couple was sold for $175,000 at an auction.
The bullet-riddled model  was bought in a blaze of publicity by flamboyant Nevada businessman Peter Simon who showcased the vehicle at his Las Vegas casino, Pop's Oasis.
Original Owner of the Ford V8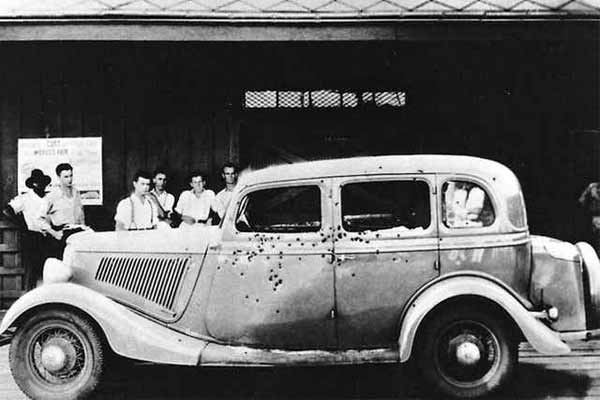 The vehicle's humble roots can actually be traced back to Topeka, Kansas where it was originally bought for $835 by Ruth Warren, the wife of a local roofing contractor, before it was stolen from her driveway by Clyde Barrow and his girlfriend Bonnie Parker as they engaged on a terror spree which resulted in the deaths of nine police officers and several civilians.
When the dust eventually settled, Warren did go on to reclaim her stolen car and, aware of its public fascination, promptly leased it to local fairgrounds and travelling carnivals, before selling it on.
After it was more or less forgotten about in a warehouse for a decade or so, the vehicle re-emerged back on public display in the hands of Ted Toddy in the early 1970's. After having the car authenticated to repel the numerous fake versions doing the rounds, the path was clear for the vehicle to attract the huge auction price it did in 1973.
Dubbed by press as the 'Bonnie and Clyde death car' the vehicle remains on show at Whiskey Pete's Casino in Nevada's Primm Valley where it is accompanied in the display by numerous artefacts, including the bloodstained shirt Clyde wore the day he died.