Brazilian Millionaire Tried To Bury His ₦140m Bentley Car So He Can Use It In The Afterlife (Photos)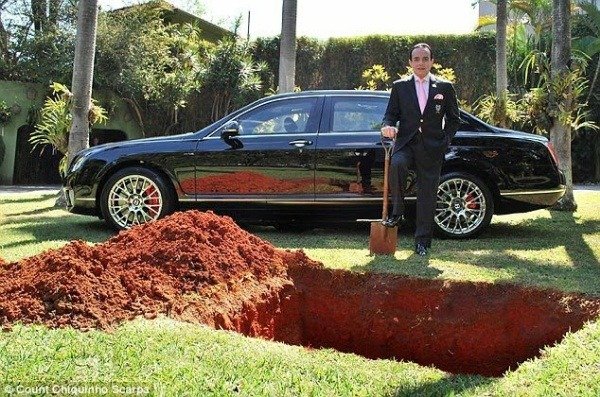 Taking inspirations from Egyptian pharaohs, brazilian millionaire, Count Scarpa, tried to bury his car, a £310,000 Bentley Continental Flying Spur, so he can use it in the afterlife.
After drawing the attention of the media, he revealed his genuine motive, which was to create awareness for blood and organ donations.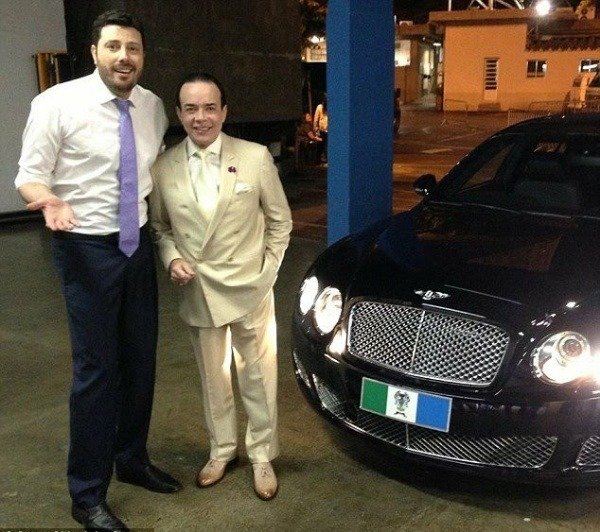 Brazilian millionaire, Count Francisco "Chiquinho" Scarpa, shocked the World in 2013 when he announced plans to do as the Pharaohs of Egypt did, to bury his ₦140m Bentley car, so he could drive around the afterlife in style.
He said the grave will be dug in the back garden of his mansion in Jardins. Scarpa also promised that the "cars funeral ceremony" will be done sooner than later.
Scarpa captioned a Facebook photo of himself, standing beside his Flying Spur, with :
"I decided to do as the Pharaohs: this week I will bury my favourite car, the Bentley here in the home garden! Bury my treasure in my palace rssss !!!"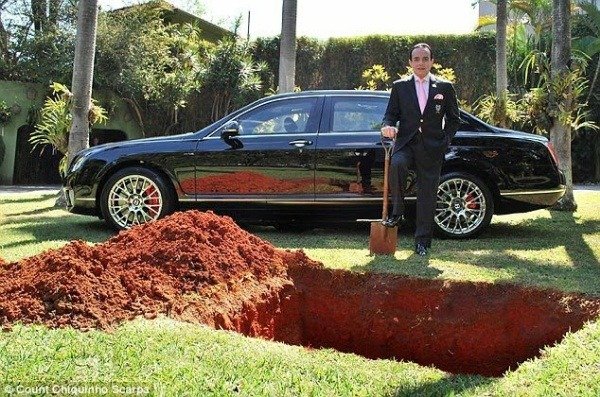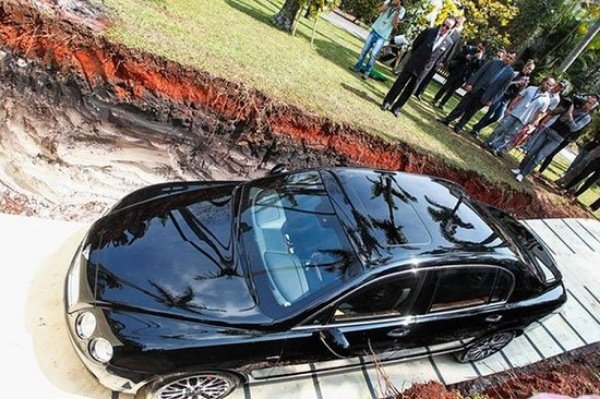 He also posted another picture of himself putting his foot on a shovel while standing in front of a deep hole with his Bentley parked behind him.
Scarpa captioned it with :
"For those who doubt me, yesterday I already started making the hole in the garden to bury my Bentley! By the end of the week I will bury it."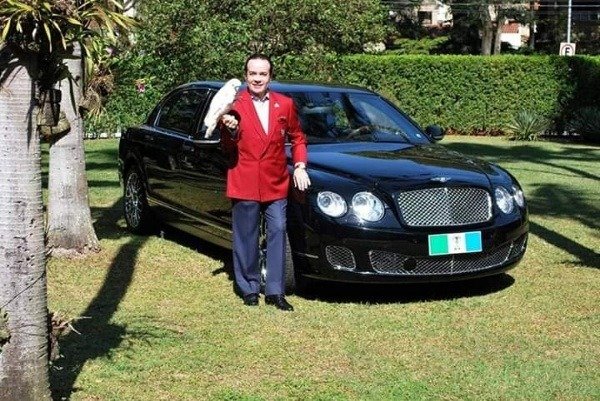 So Why Bury An Expensive Car — To Use In The Afterlife — When The ₦140m Luxury Car Can Be Donated To Charity?
His decisions, which drew the attention of the press, was widely criticized.
In a TV interview, he explained how he started thinking about how the pharaohs were buried with the most precious items in their life.
"I watched the film of the pharaohs and after seeing how they were buried with their treasures. I decided that I wanted to copy them and bury my most precious item, which is my car,"
In between his explanation, one viewer tweeted :
'Chiquinho, is it true you want to bury your imported car because you don't want to pay your taxes?'
'No,' he answers straight-faced.
'I've already shown all my documents to the authorities before doing the funeral.'
The Bentley Continental Funeral Went As Planned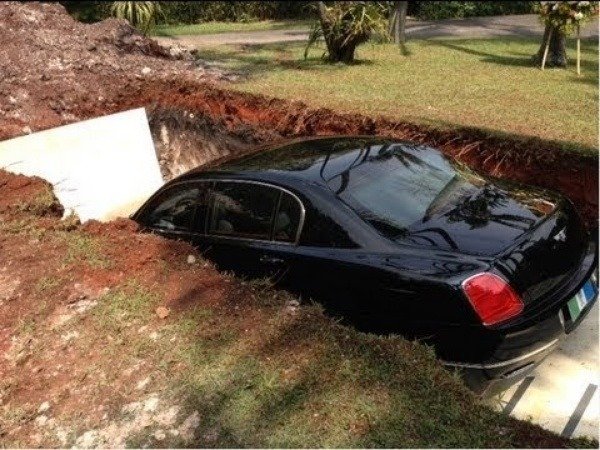 Undeterred, Scarpa announced the date for the burial. He also invited press to witness the ceremony.
Just as the Bentley was about to be lowered into the ground, Scarpa put a stop to the proceedings and revealed his genuine motive.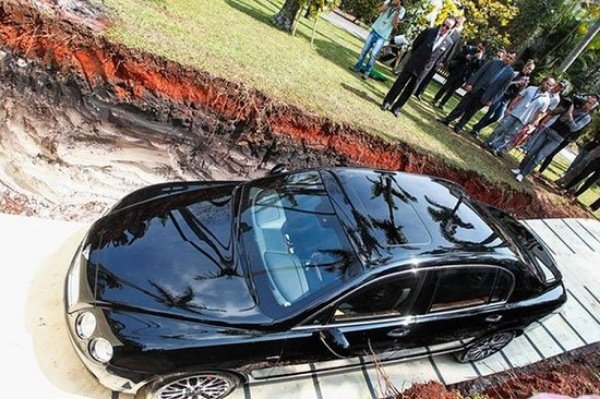 He told the assembled media:
"I have not buried my car". People condemn me because I wanted to bury a million dollar Bentley. In fact most people bury something a lot more valuable than my car,"
Scarpa added that :
"They bury hearts, livers, lungs, eyes, kidneys. This is absurd. So many people waiting for a transplant and you will bury your healthy organs that will save so many lives."
Within a week, Count Scarpa turned from being a villain to being a national hero. All the previous negative comments about him turned into decorations of love.
What a way to kick off Brazil's national organ donation week.