Dino Melaye Flaunt His Hayabusa Power Bike, Says F-Virus Is Worse Than Coronavirus (Photo)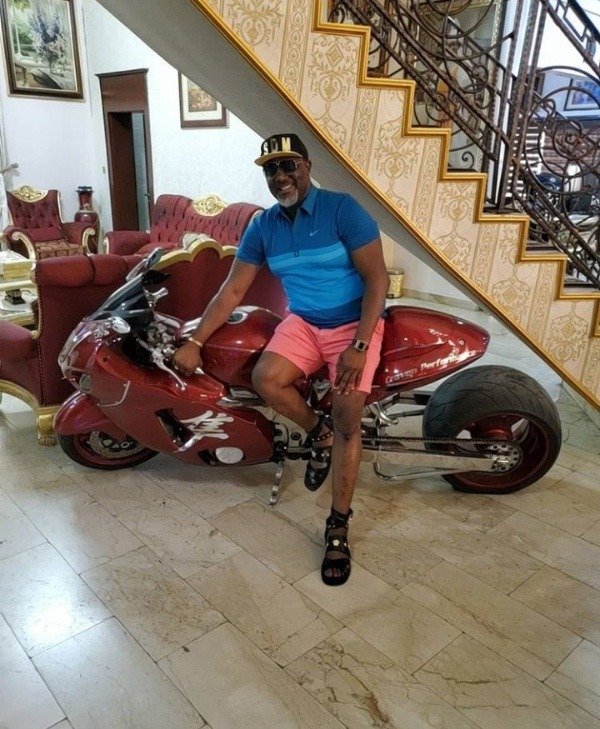 While posing on his Hayabusa Power Bike, Dino Melaye said we shouldn't allow the thoughts of getting Coronavirus to kill us.
Senator Dino Melaye has come out to allay our fears from the current Coronavirus pandemic that is sweeping across the world.
According to the former Kogi-West lawmaker, the fear of contracting the deadly but treatable disease has killed more people before even getting it.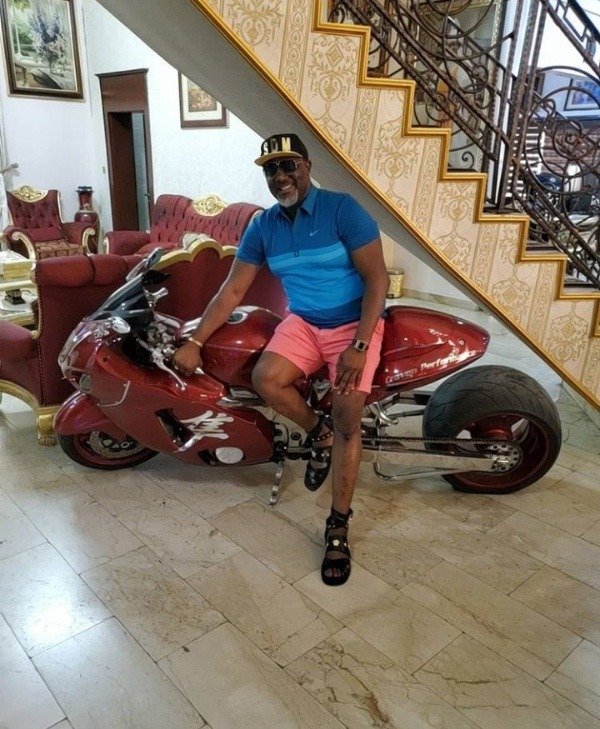 Dino Melaye, who loves to flaunt his luxury cars on instagram, captioned a picture of himself posing on Hayabusa Power Bike with :
"The F- Virus is worse than Corona. More people are dying of the F- Virus than corona.
"Recent research shows that many of those dying especially the elderly die b4 they die bc of F- Virus.
"F virus is FEAR. Lets kill fear..limit what you read and watch. Trust more in God. This is no show off but to ask that we all should be normal and enjoy ourselves even in our confined environment.
"Fear is evil..imbibe God and self confidence and discard the spirit of fear. Senator Dino MELAYE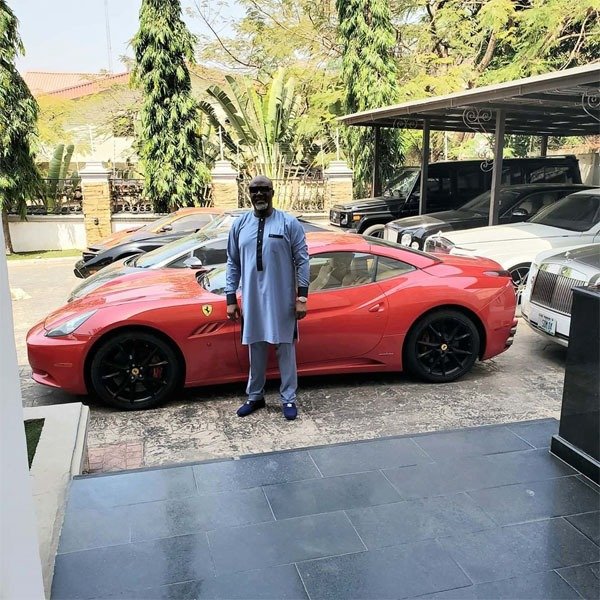 Dino boasts one of the best collections of luxury super cars in Nigeria. He once told his critics that he would rather spend his money on cars than on cocaine.
Last month, Dino took delivery of a brand new bullet-proof Mercedes G-Wagon limousine and a Toyota Land cruiser worth ₦720m.
The latest acquisitions joins his luxury cars from brands like Rolls-Royce, Bentley, Lamborghini and Ferrari.