Breaking: A Madza Bus Somersaults On Third Mainland Bridge (PHOTO)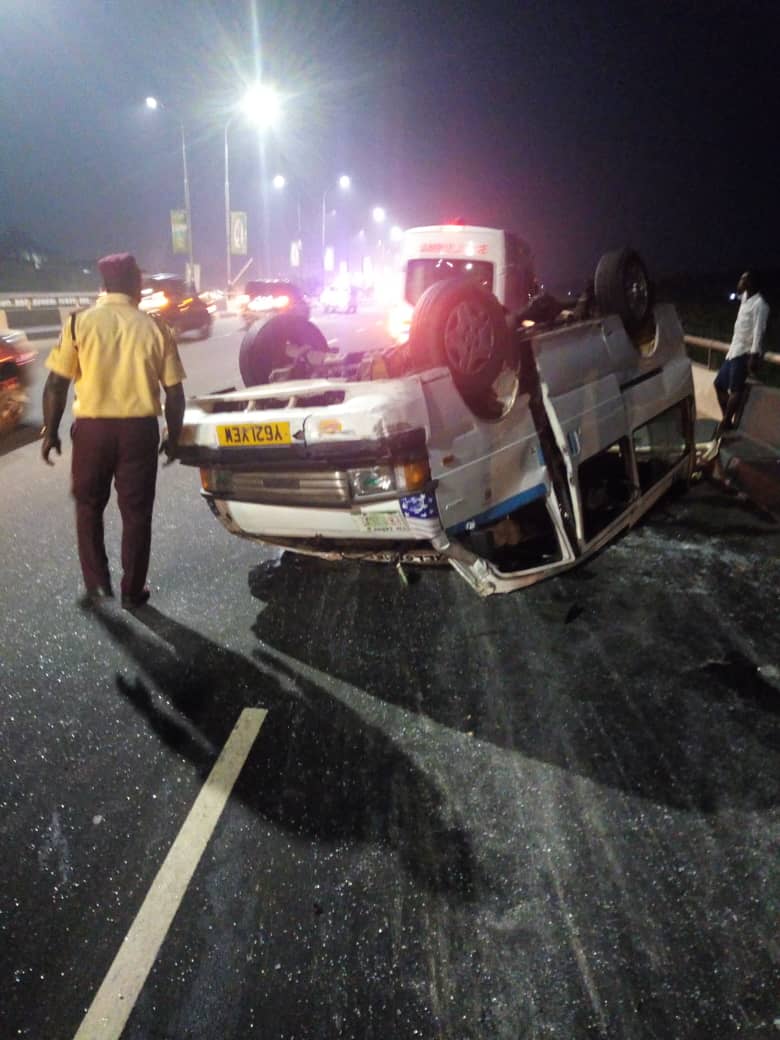 A lone accident occurred a few minutes ago on the Third Mainland Bridge at Ilaje inward Iyana-Oworo.
The accident occurred when a Madza bus somersaulted on the busy bridge.
Official of the LASTMA are currently intervening  to control the traffic gridlock caused by the accident.