Breaking: Airplane Crashes At An Airport In Texas, 10 Killed (PHOTOS)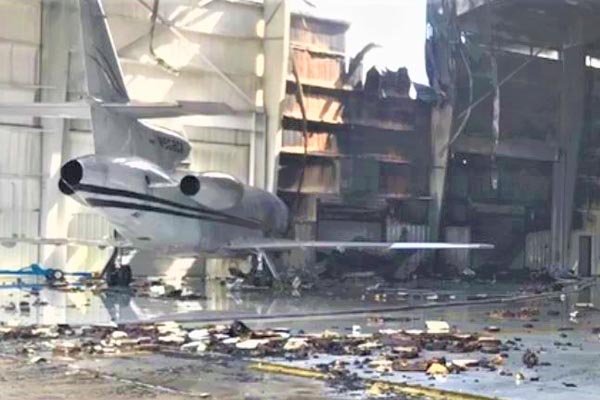 A light aircraft crashed into an airport hangar in Texas, in the United States.
The accident left all 10 people on board the aircraft – two crew members, and 8 passengers – dead.
According to the report, the plane, a twin-engine Beechcraft BE-350 King Air, crashed shortly after take-off at Addison Airport.
A local fire department official said it veered into the hangar before bursting into flames.
The accident left a gaping hole in the side of the charred building.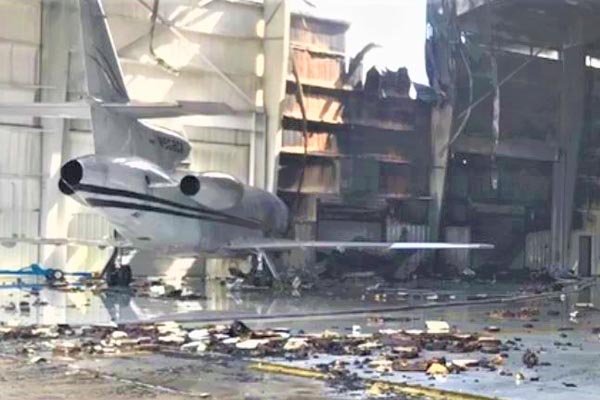 The plane was reported to have suffered engine failure, but this has not been officially confirmed.
The flight took off around 09:00 local time (15:00 GMT), bound for Florida.
Emergency services were quickly on the scene; around 10 miles (17km) north of Dallas, but there were no survivors. Two crewmembers and eight passengers were on board.
According to Bruce Landsberg, the chairman, National Transportation Safety Board (NTSB), told US media that the plane had recently changed owners and its tail number was not immediately available.