BREAKING: Buhari To Visit United Kingdom For Medical Check-up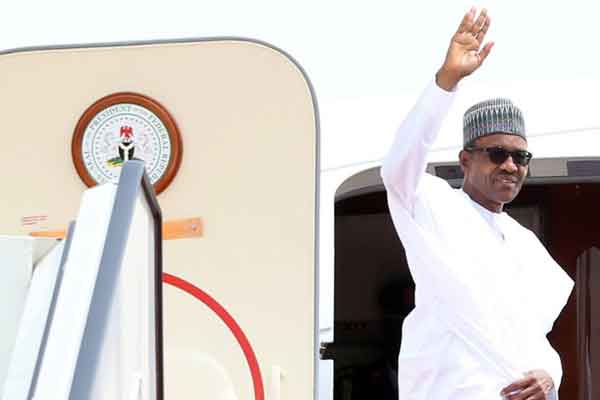 President Muhammadu Buhari is set to fly to the United Kingdom on Tuesday, March 30, 2021 for a "routine medical check-up".
The Presidency announced late on Monday, March 29.
The trip will be after a morning meeting with security chiefs at the Presidential Villa.
The statement read, "President Muhammadu Buhari proceeds to London, the United Kingdom, Tuesday, March 30, 2021, for a routine medical check-up.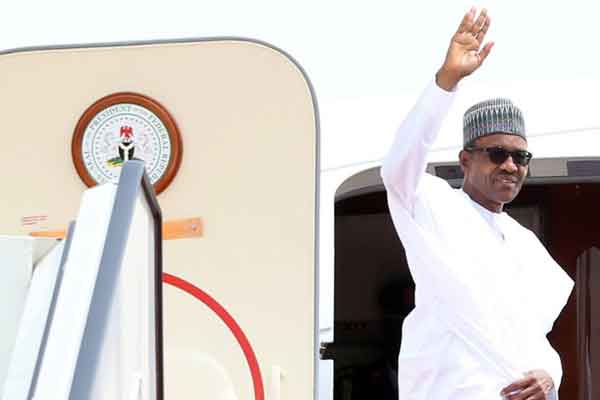 "The President meets with Security Chiefs first in the morning, after which he embarks on the journey.
"He is due back in the country during the second week of April 2021."  Medical Check-up
The president is a frequent flier to the United Kingdom where his doctors routinely check him, or treat him for undisclosed ailments.
His medical trips have proved controversial in the past when the president has stayed in London for extended periods, fueling speculations that he was too ill to lead the country.
On 19 August, 2017, President Buhari returned to the country after more than three months in the UK for medical treatment for an undisclosed "health challenge".
The 74-year-old left for London on May 7. Medical Check-up
This was Buhari's second break for medical leave in London this year after a first that began in January and lasted nearly two months.
He reduced his working day to a few hours after returning to Nigeria from his first stint of medical leave on March 10, diplomats and government sources said. Medical Check-up
His main opponents in the 2015 election that brought him to power claimed he had prostate cancer. He has denied that claim.
His prolonged absence caused tensions back home where calls have grown for him to either return or resign.