Breaking News: Mercedes-Benz Confirms EQE Will Have A Shooting Brake Variant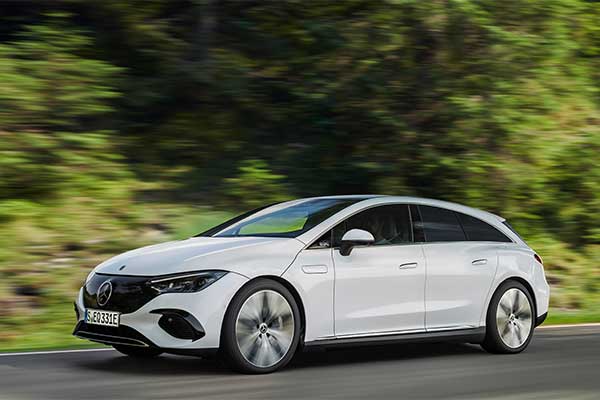 The EQE has already shown itself as a sedan, although it will take a couple of months before it comes on the market. The first copies should enter the showrooms around May. It doesn't stop at that four-door model. The Germans have already announced an EQE SUV, although that is actually a different model than the four-door sedan. Based on the sedan, there will be an AMG trim, as has already been proposed for the larger five-door EQS. Another descendant is a station wagon version or a Shooting Brake.
With the body style, Mercedes further broadens the EQ range. Not only does the brand increase the number of models in the E-segment, it also provides a wider range. Although the EQE SUV is definitely coming – the car is ready for 2023 – not everyone is waiting for such a high model. The European motorist still has a strong need for a low family car with huge luggage space. Those interested will serve Mercedes with the EQE Shooting Brake /Combi/Break.
The EQE sedan will be available with only rear-wheel drive or with four-wheel drive, as soon as Mercedes-Benz officially launches it next year. The 4.95-meter long sedan debuts as a 215 kW EQE 350 and later also comes as a 450 with 245 kW. For the time being, the top model will be the AMG EQE 53 with electric motors of up to 400 kW. The sedan has a luggage compartment of 430 litres and that explains why Mercedes-Benz is looking at a station wagon.