Mercedes-Benz Unveils Smaller But Equally Equipped EQE EV (Photos)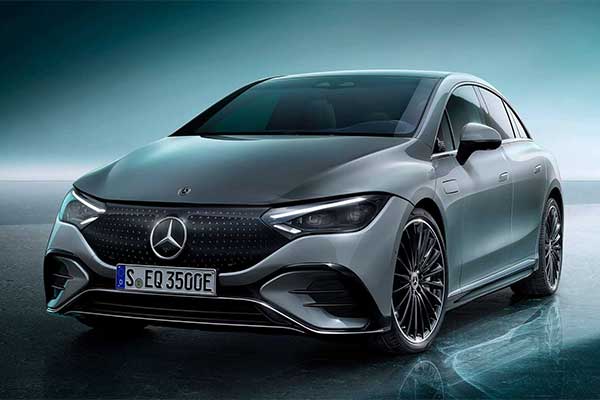 If Mercedes-Benz EV enthusiasts can't afford the EQS, then fear not as the EQE is here to save the day with its smaller but equally equipped as its big sibling.
The EQE rides on the same EVA2 platform as the EQS and has a 3.5-inch longer cabin than the E-Class. The interior is more space-efficient than the E-Class despite the seating position sitting 2.5-inches higher due to the battery pack mounted under the floor.
Power is provided via a 90.6 kWh battery, rear-wheel drive, and an electric motor outputting 288 hp (215 kilowatts) and 391 pound-feet (530 Nm). 4Matic all-wheel drive, which adds an extra motor upfront, will be optional later on.
The EQE Sedan's range is quoted at 410 miles (660 km) on the WLTP cycle, with charge times of 10–80 percent in 31 minutes on a fast DC charger.
The EQE will use a four-link front suspension and a multilink rear suspension system both derived from the latest S-Class, but an air suspension system with adaptive dampers will be an option together with the rear wheel steering that yields a maximum steering angle of up to 10 degrees.
As standard, it rides on 19-inch alloy wheels and boasts a panoramic sunroof, but can be optionally upgraded with AMG styling (grey car pictured) and larger wheels. LED headlights are standard, but a new Digital Light system utilizes 1.3-million micromirrors and three LED modules to create more than 2.6 million pixels of light.
While the base EQE has a 12.8-inch central touchscreen with a corresponding 12.2-inch digital cluster, the new Mercedes-Benz Hyperscreen is available as an option just like in the EQS.