Breaking: Protesting Drivers Block Kaduna-Abuja Highway (PHOTOS)
There is currently a protest by commercial vehicle drivers on the Kaduna-Abuja highway.
The reason for the protest is on account of the alleged shooting of one of them – a commercial vehicle driver –  by the police.
The protesting drivers blocked both sides of the highway with their parked vehicles, making vehicular movement difficult. This has caused a heavy traffic jam on Kaduna-Abuja road.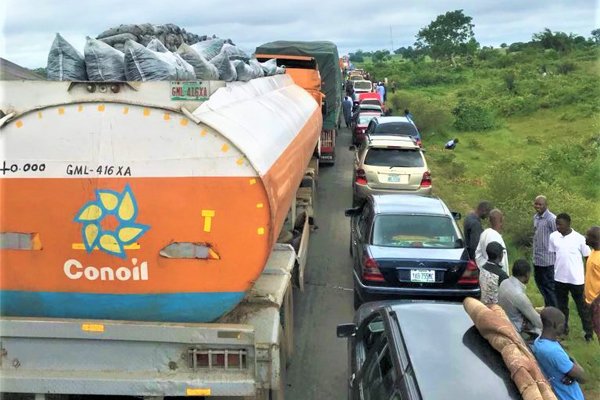 Photo Credit:  @donsnupy