Bugatti's World's Most Expensive New Car That Was Unveiled At The Geneva Motor Show Was A Prototype Car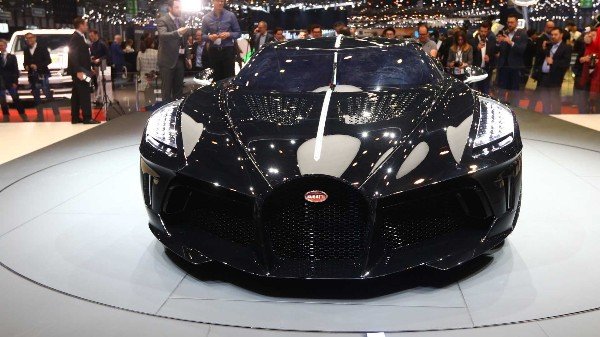 Two weeks ago at the Geneva motor show , french automaker , Bugatti , pulled the covers off the World's most expensive brand new car ever made – the US$18.68 Bugatti La Voiture Noire Million (₦6.7 billion).
But according to this latest viral clip, the Chiron-based Bugatti La Voiture Noire (or The Black Car) that was displayed at the event didn't drive around under the power of the infamous quad-turbo 8.0-liter W16 engine.
If you listen carefully to the soundtrack of the clip, you'll notice that the Bugatti La Voiture Noire was actually powered by an electric powertrain ( the brake calipers are also spinning with the wheels)
Towards the end of clip, the one-off Bugatti La Voiture Noire was seen driving past the ₦1b Koenigsegg Jesko Hypercar that packs about 1,600 horsepower.
According to Carscoop, the Bugatti La Voiture Noire needs another 30 months or over 2 years to become an actual car, which means we'll have to wait for 2022 to see the 1,500 horsepower Hypercar in action.