Bus-Stop In France Named After Super Falcons Star, Desire Oparanozie (PHOTOS)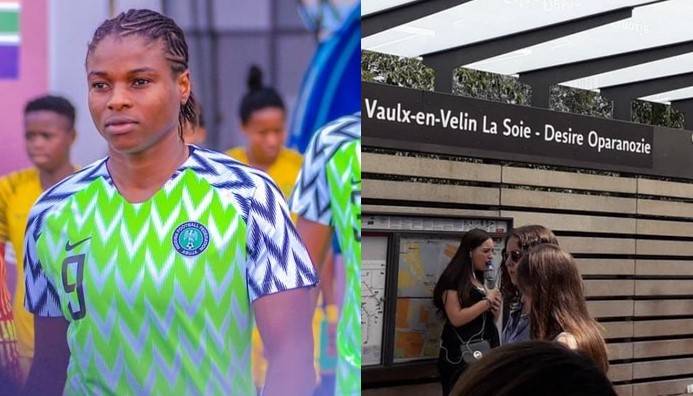 Super Falcons striker Desire Oparanozie had a bus-stop in Guingamp, France, named after her.
But this was only a temporary act and was done during the World Cup in France. At the event, Desire Oparanozie played for the Super Falcons of Nigeria.
It was gathered that train stations in France were named after captains of all national teams that attended the tournament.
The Nigeria football legend Oparanozie had the Vaulx-En-Velin La Grappinière (Vaulx-En-Velin) bus-stop in Guingamp, France, named after her.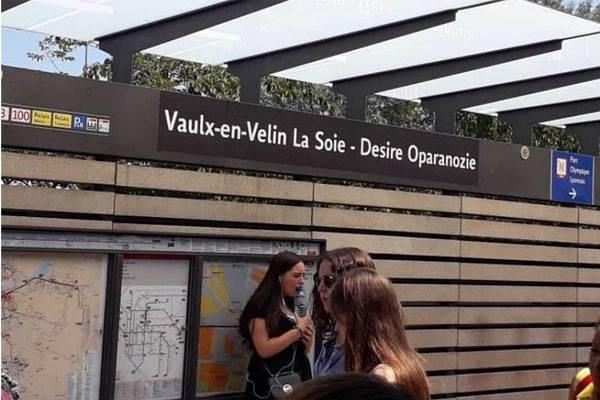 The 26-year-old started her football career in the city of Owerri. This was before moving to Bayelsa Queens where she was brilliant. This catapulted her to national fame and the  Super Falcons. As a player for the Falcons, she played at the 2011, 2015 and 2019 World Cup. She also featured in several Afcons eventually being named captain by former coach Thomas Dennerby.
She currently plays for Dijon FCO and the Super Falcons of Nigeria.
Oparanozie who has been impressive since playing for the Super Falcons. She recently joined the French side and her impact has been felt in the city of Guingamp.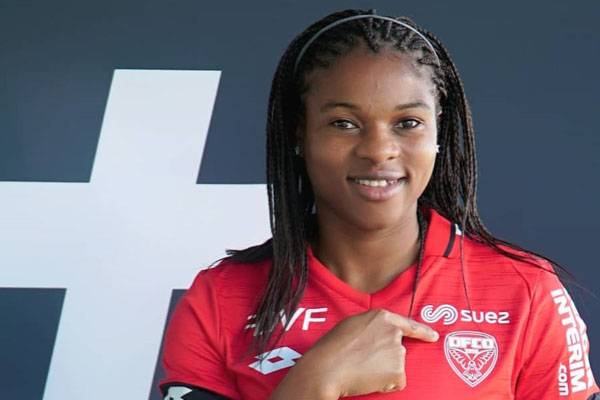 As a junior international she scored 2 goals in the 2010 FIFA U-20 Women's World Cup. She also scored 3 goals in the 2012 tournament.
Oparanozie has been a regular member of the Nigerian national team since 2010, participating in the FIFA Women's World Cup tournaments of 2011, 2015, and 2019.
In April 2019, she was named the new captain of Nigeria by coach Thomas Dennerby who praised Oparanozie for her 'discipline and good character'.
Also, Oparanozie is a four-time winner of the Africa Women's Cup of Nations  (2010, 2014, 2016, 2018) with the Super Falcons and has appeared at three women's World Cup  (2011, 2015, 2019).