Cadillac Escalade EV In The Works Called Escalade iQ Which Is Slated For This Year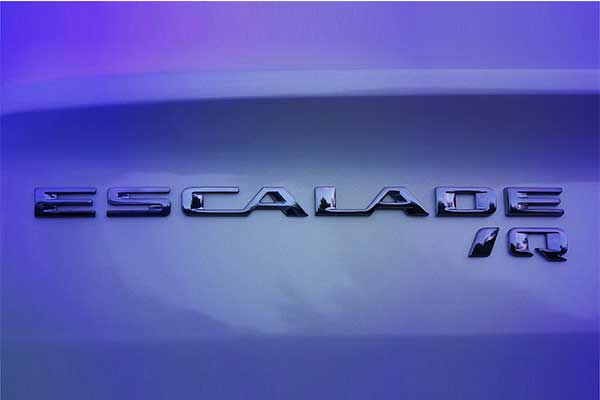 Cadillac officially announced today the first all-electric Escalade – the Cadillac Escalade IQ, presenting the IQ designation, which is the brand's EV nomenclature. The company did not say anything about the technical details of this large luxury SUV but added that it will be revealed later this year.
Caddy already uses the IQ badge on electric vehicles, though in the case of the Lyriq SUV and Celestiq sedan, it's rolled into the vehicle name rather than added on. The company trademarked the names Escalade IQ and Escalade IQL in 2021, which suggests that it is planning electric versions of both the standard and long wheelbase versions of the Escalade.
As for styling, we're not expecting many surprises. Since the nameplate has been a staple of the lineup for years and an electric variant is meant to appeal to existing customers, it's quite possible that the Escalade EV will look a lot like the gas-powered one.
We're guessing Cadillac will put the Ultium technology at the heart of the Escalade IQ. This suggests — but doesn't confirm — that the EV won't land as a battery-powered version of the current-generation Escalade with a handful of powertrain-specific trim pieces. Much like the Silverado EV isn't merely a Silverado with a plug, it wouldn't surprise us if the IQ shares nothing but an "Escalade" badge with the Escalade.
What isn't clear at present is whether this IQ-ified Escalade will go on sale alongside the gas-fed models, or replace those outright. Cadillac says the EV "promises the same commitment to craftsmanship, technology, and performance that has helped the Escalade nameplate dominate the large luxury SUV segment for the last 20 years" before noting how it'll join the Lyriq and other models in electrifying the brand.