Pictures : Buhari, Sanwo-Olu, Other Top Dignitaries At The Commissioning Of Dangote Oil Refinery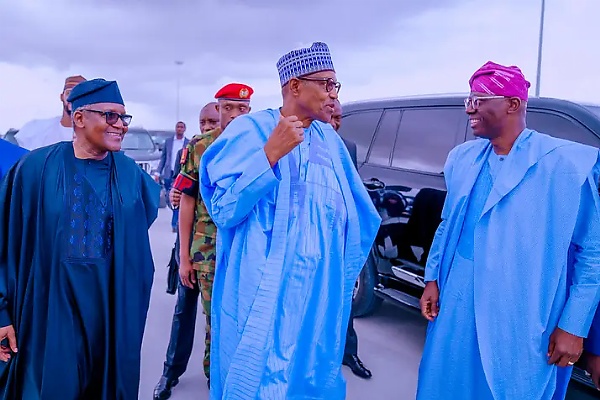 Pictures : President Buhari, Governor Sanwo-Olu, other top dignitaries at the commissioning of Dangote Oil Refinery in Lagos.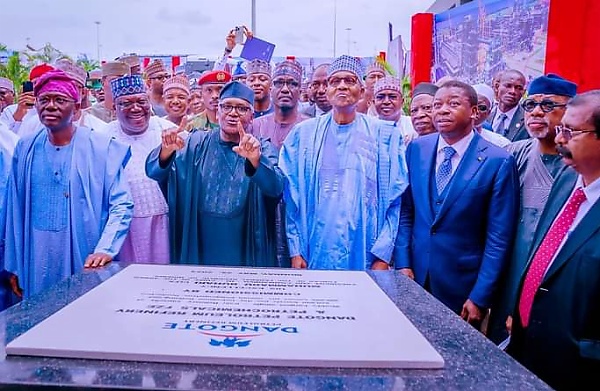 Nigeria's outgoing President, Muhammadu Buhari, on Monday May 2023 commissioned the first privately owned refinery in Nigeria, the Dangote Petroleum Refinery and Petrochemicals at the Lekki Free Zone, Ibeju Lekki in Lagos.
Dignitaries at the commissioning of Dangote Oil Refinery and Petrochemicals includes Governor of Lagos State, Babajide Sanwo-Olu, the Vice President-elect, Kashim Shettima, and President Nana Akufo-Addo of Ghana.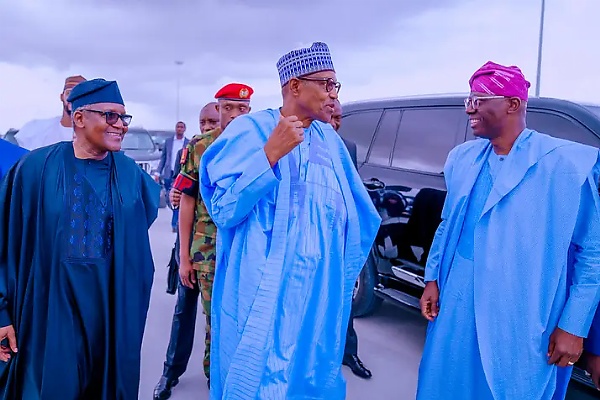 Governor Sanwo-Olu, while commending Dangote, said the business mogul is a completely detribalised Nigerian who has impacted many lives positively.
He said:
"To our son Alhaji Aliko Dangote, we are indeed truly proud that you have put Nigeria and indeed Africa on that world map in which you have done the very first.
"We are proud of your belief in your country and your belief in the youth that you are giving the opportunity to. We are proud of the fact that you are a Nigerian that is completely detribalised and you have imbibed it in many ways."
"It is about the opportunity this (refinery) has provided for all the youth and young people of our country. It is about the fact we can say to them the work these three men – Mr. President, Alhaji Dangote, and our incoming president have done and will continue to do."
"It is about our future. It is about providing an opportunity for the youth because over 150,000 direct and indirect jobs that will be created are for our youths; young leaders that are in their 20s and their 30s for them to believe that indeed Nigerian is a place for them. Nigeria considers them as an important and veritable tool in developing and ensuring the very best."