Lexus Teases LBX Compact SUV Based On The Toyota Yaris Cross For 2024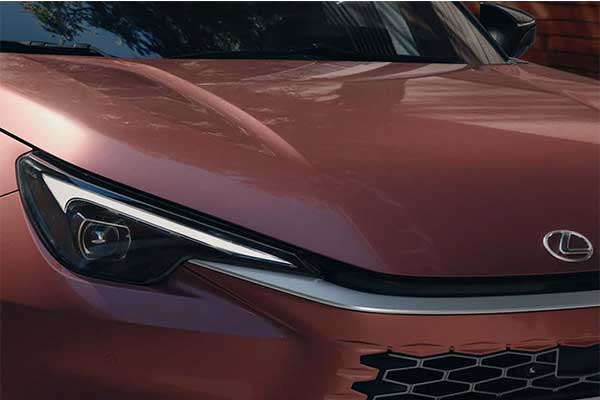 Lexus has given the world a sneak peek of the all-new LBX, which will debut on June 5, 2023, in Milan, Italy. The compact SUV is based on the Toyota Yaris Cross and may be sold strictly in Europe as the Yaris Cross is only available in the old continent.
Slotting beneath the current UX, which shares the bulk of its DNA with the Toyota Corolla and C-HR, the LBX appears to be a production version of the sub-UX crossover previewed in Lexus's fleet of concepts from December 2021.
The official teaser reveals a chunky face with a short bonnet and aggressive LED headlights connected via a chrome strip. Lexus' signature spindle grille is absent, replaced by a honeycomb pattern central intake on the bumper. At the back, the full-width LED taillights are styled to look like sunglasses.
Should the LBX be based on the Toyota GA-B platform, it will likely be available with similar powertrains to the Yaris and Yaris Cross i.e. three-cylinder petrol and hybrid options. In the Yaris and Yaris Cross, the 1.5-liter naturally-aspirated petrol-electric hybrid offers a system power output of 85kW, and fuel use as low as 3.3 liters per 100km. FWD and AWD will be available
The conversation for a baby SUV by Lexus was initiated in 2015 with the unveiling of the LF-SA design study. Rumors sparked in 2020 after the premiere of the Toyota Yaris Cross and got stronger a few months later when Lexus trademarked the LBX name. We will learn everything about the new SUV in two weeks' time when it will premiere.