Can You Play With Your Life Like This Man Did On This Expressway?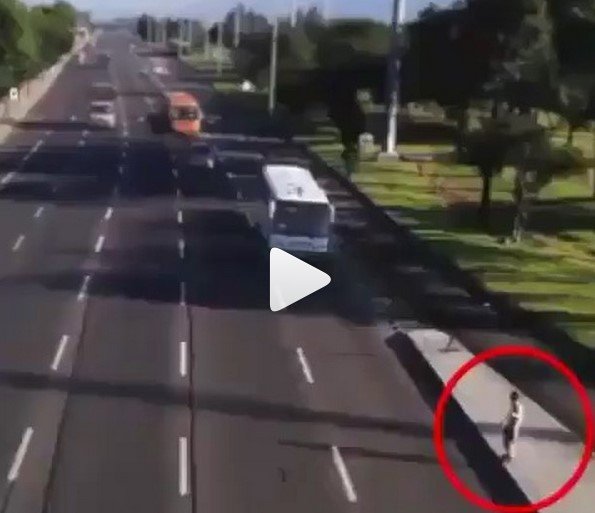 There is this saying that a mind that knows no fear do extraordinary things. This man right here is joyfully putting his life at stake as he pulls this stunt.
Please, even if you have the mind to try such; don't do it in Nigeria, especially in Lagos.
Let's just assume it's a planned stunt.
Don't try this out.
Death Trap: Trailer Conveying An Unbalanced Cargo Container Seen On Road
View this post on Instagram