Death Trap: Trailer Conveying An Unbalanced Cargo Container Seen On Road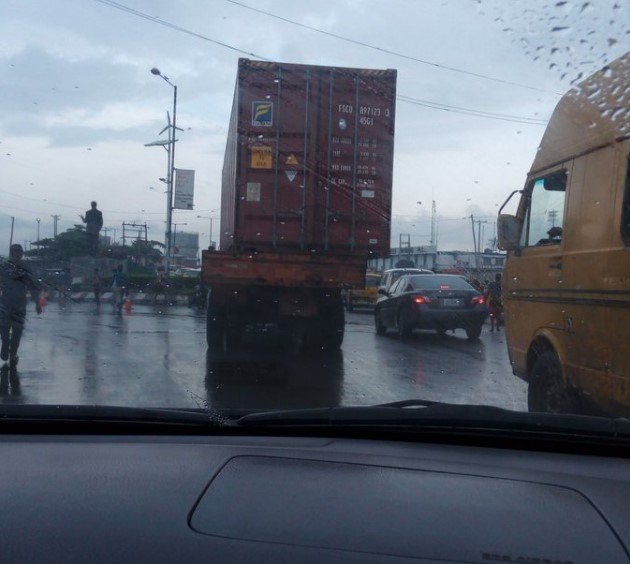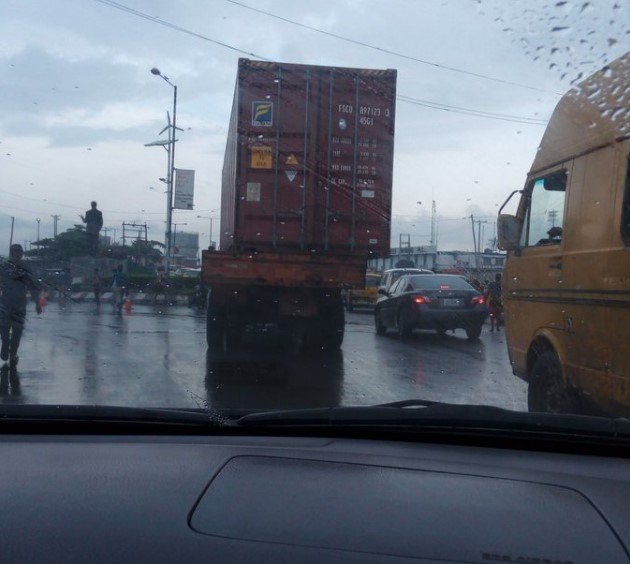 All the way from Orile to Western Avenue, this flatbed trailer bearing a container was this way.
As you can see, the container is not well fitted on the trailer and it's not strapped. This is to tell you that there is no own tie-down devices or locks that attach the container directly on the flatbed trailer.
What is the fate of other road users around this death trap?
A very serious pothole can make this container flip or fall off. Hard braking and weight transfer can throw it off balance and you know the implications. A lot can be seriously injured or even lose their lives.
In as much as the authorities that suppose to put all these in check are not up and doing, we should be mindful of how we put people's lives at risk.
10 Cars You Can Buy With N2 Million Or Less
This can also serve as a warning to other road users; if you see such, please do all you can to give them all the space they need. Ensure you're no place near them. You might be thinking you can be smart enough to maneuver. Accidents happen so fast.
There are standard procedures meant to be taken before a trailer bearing a container can hit the road. Some of it include inspecting the container; ensuring it's not overloaded and that it's properly balanced.
Stay safe out there. Stay focus, be alert and concentrate while driving today no matter how knowledgeable and skillful you are.
photo credit: @lola_gizmo [Twitter]