Car Goes Up In Flame During Rush Hour In Ogba, Lagos (Photos)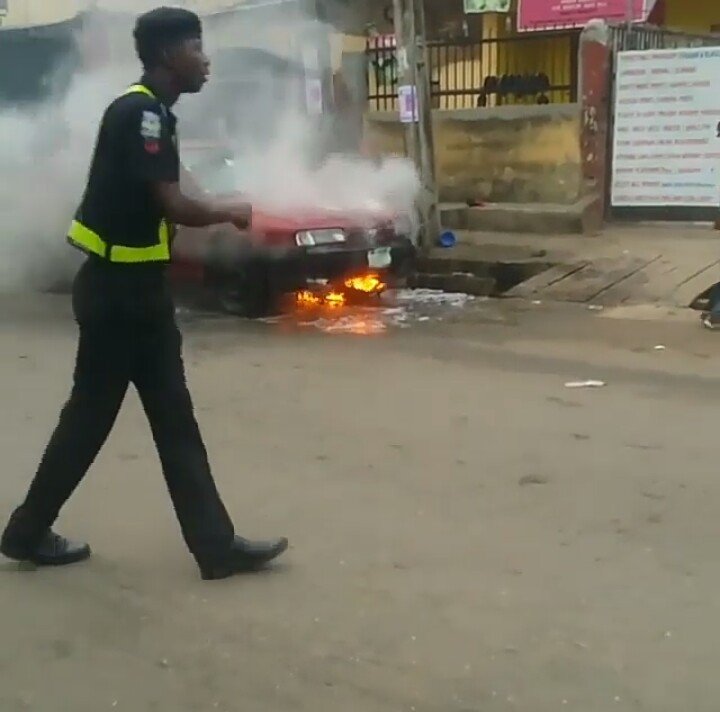 A car parked by the roadside went up in flame at the popular Ogba bus stop, Lagos Mainland. It stirred fear amongst motorist and bystanders. The cause of the fire was unknown to many.
A lot of people rushed to assist the car owner to quench the fire. Other motorists around were gripped by the fear of multiple explosion, hence, they hurriedly drove away.
Please, always be cautious of where you take your car to for electrical faults. Most of these incompetent auto electricians end up setting a time bomb in your car which could go off any moment. Their incompetence and flawed electrical connections is the time bomb. Please be guided.