Check Out The 2022 Acura MDX Prototype In All Its Glory (Photos)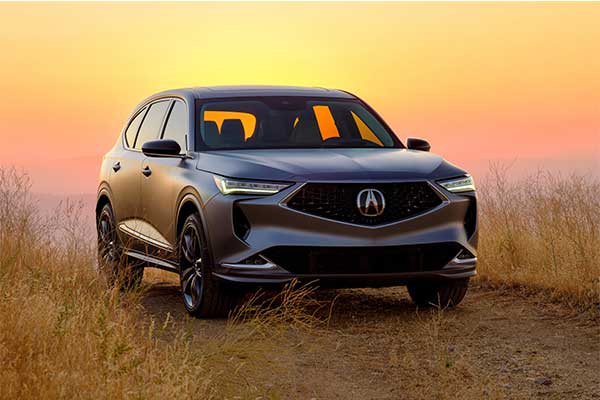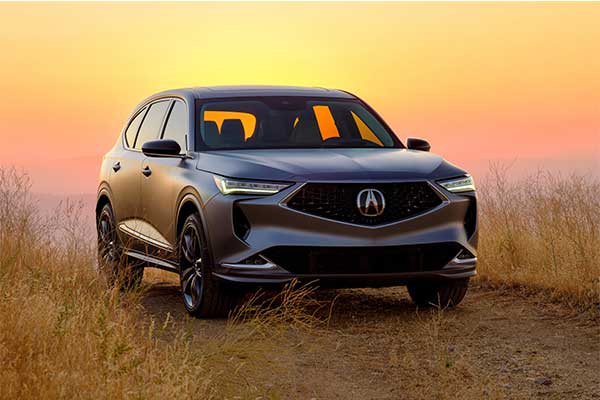 Some days back we previewed teaser images of the interior and a little bit of the exterior from the 2022 Acura MDX. Today, the full pictures of the prototype have been unveiled in all its splendour and it looks great. Furthermore, we can see strong cues from the TLX sports sedan launched some months ago which cements its sporty looks.
Although masked prototypes have been seen testing but Acura decided to show everyone an unmasked version which is a bold step. The automaker has gone with evolutionary styling for the exterior, together with more sculpting for the surfaces. This results in a muscular and dynamic appearance. The vehicle is also longer, wider and lower than the current MDX.
Jon Ikeda, vice president and Acura brand officer said. "The new MDX marks a turning point for Acura as our new flagship and the most far-reaching effort yet to deliver on our Precision Crafted Performance brand promise,". He further added. "We knew we needed to deliver something more emotional and premium with performance at its core. This new MDX builds on the past 20 years of success and elevates the model to an even stronger position in the market."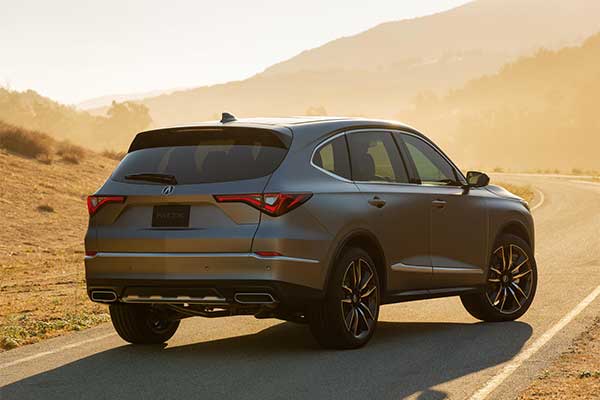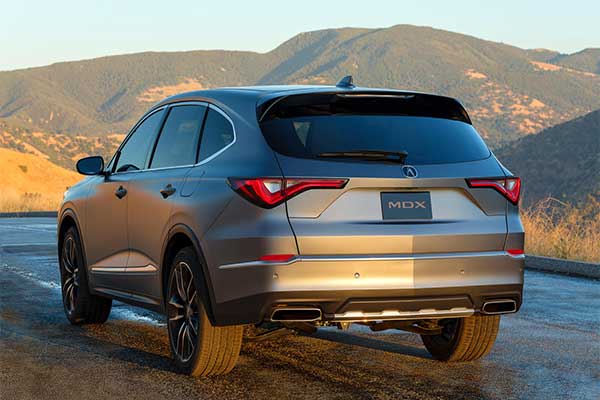 We showed the interior which was not too detailed but now we have the full view and its very luxurious. A mix of Ebony and Light Orchid leather is applied to the instrument panel and steering wheel with French-stitched detailing. The new 16-way power adjustment sport seats are also more sculpted. It also comes with curvilinear quilting in all three rows, contrast stitching and piping, and massage functionality.
The dashboard features a horizontal theme with a start button on the centre console, above which sits a button-based gear selector. A trackpad is also located here and controls the 12.3-inch infotainment screen perched atop the dashboard like a tablet. Next to this and in front of the driver is a digital instrument cluster which may end up an option on the production MDX.
We said that a 2.0-turbo 4 cylinder and a 3.0-turbo V6 will be the available engine but that has changed. Now it has been confirmed that the regular 3.5-litre V6 with a new 10-speed automatic will remain. In addition, a 3.0-litre turbocharged V6 producing an estimated 355 horsepower and 354 lb-ft of torque. This engine will be used in the Acura MDX Type-S. Power will be sent to Acura's new SH-AWD system in all MDX Type S models.