2021 Acura TLX Set To Fight Rivals From Germany (Photos)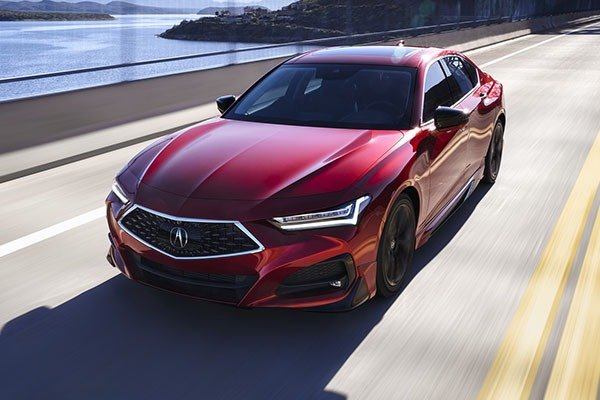 The Acura brand of vehicles may not be a fan favourite of recent but over the years they have improved. The most popular Acura model in Nigeria is definitely the MDX SUV as you can see all generations cruising around. Well, Acura has other cars and they are very decent and offer value for money in comparison to German rivals.
The year 2021 has started brightly for the brand as they have introduced their most anticipated car, the Acura TLX. This new sedan has been teased for a year now and the final product is as they said it is. Acura claims that the TLX is their quickest and best handling sedan in their entire history. Let us see what this car has to offer…
Looks
The TLX for some time has been known as a fancy Honda Accord and you can't blame anyone for thinking so. This is because they were kinda similar in specs but not this 2021 model. The latest model has now become a true sports-sedan that its meant to be. The looks are radical thanks to its bold diamond pentagon grille that is flanked by slender Jewel Eye LED headlights and muscular air intakes. At the rear, there's a longer sculpted hood and athletic bodywork which is flanked by a rakish windscreen, a flowing roof and pronounced rear fenders. There is also a rear spoiler and a dual-exhaust to give it that sporty look.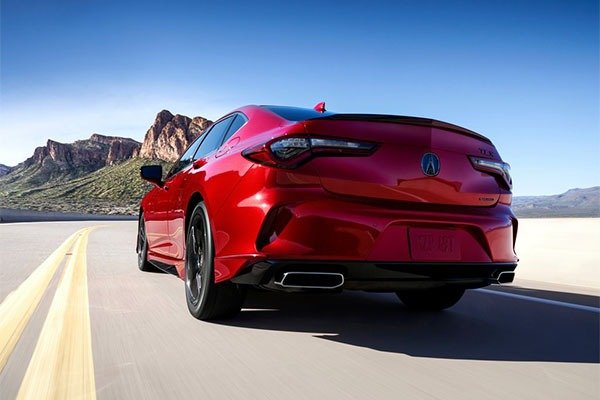 Interior
The show starts from here as the interior is a total overhaul from the old generation. The interior gives off the NSX vibes as it looks so similar to it. There are a new leather-wrapped steering wheel and a minimalist instrument cluster with a 7-inch multi-information display. The car also ditches the dual-screen setup for a single 10.2-inch infotainment system. The cabin is now luxurious than before with aluminium and wooden trims together with a new centre console and wireless smartphone charger with a touchpad for controlling the infotainment system. There will be 2 trim levels available, the A-spec and the even sportier Type-S with models to be differentiated by cosmetics.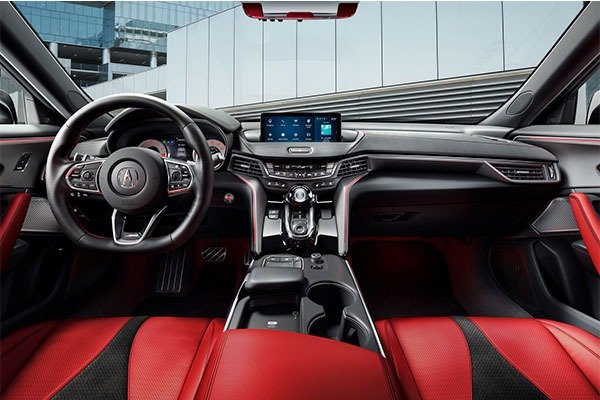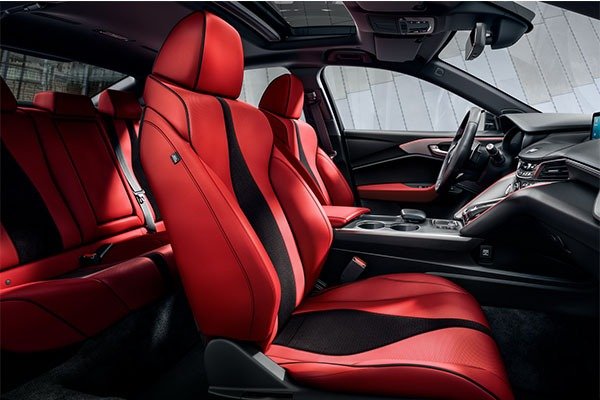 Engine And Transmission
From launch, there will be a 2.0-litre Turbo 272 hp and 280 lb-ft of torque. This engine will be mated with 10-speed automatic transmission and an option all-wheel-drive and standard front-wheel drive. The all-wheel-drive will be "Super Handling" (SH-AWD) which will make the TLX the best handling Acura sedan yet. The other engine is a new 3.0-litre V6 turbo which is rumoured to output up to 350hp. The performance details of this engine are unknown as Acura wants to keep it as a secret until it launches it next spring.
What's your take on this new sedan? Is it a worthy rival to the BMW 3-Series or Benz C-Class? Tell us in the comment below