Check Out The Volkswagen California Concept Camper PHEV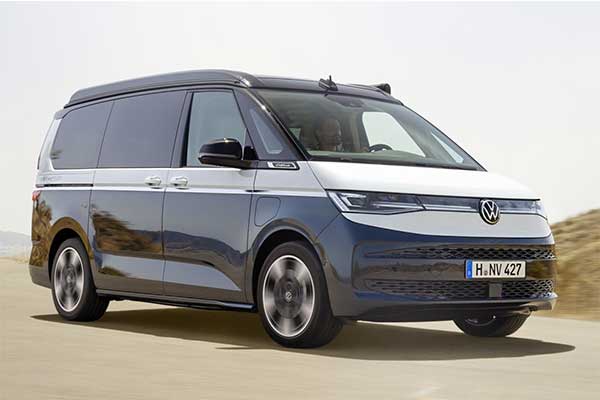 The Volkswagen California was a Transporter for a long time, but the brand new one changed its origin. This is the Volkswagen California Concept: a very concrete preview of the new and now T7 Multivan-based motorhome.
Officially, Volkswagen calls the California – which it presented at the Caravan Salon in Düsseldorf – a concept, but it doesn't seem like you have to think much away to envision the definitive California. Does the new California break with its predecessor in more areas? Certainly! For example, it has two sliding doors for the first time and it will also be available with a plug-in hybrid powertrain for the first time.
Those who are familiar with the previous California will undoubtedly have to get used to the interior of the new one. Previously, the kitchen unit always ran up to the B-pillar on the left and there was only a sliding door on the right. The folding chairs, table, and awning were therefore placed on the right side. The kitchen unit in the new one is a lot further back. That makes room for an extra sliding door. There is an awning on the left side of the camper, and an awning on the right. The kitchen block includes an induction hob, a sink, a gas stove, a refrigerator, and even a grille.
The rest of the California recipe is of course also present here. For example, the front seats can be rotated 180 degrees and you will find useful storage compartments scattered throughout the bus. The front seats are removable and the fixed rear seat of the previous California makes way for a divisible rear seat that can also be converted into a sleeping place. The lifting roof is also part of the party. The sleeping place that hides here is equipped with USB-C connections and LED lighting, among other things.
The production version of the new Volkswagen California will be on the market in 2024.