Can't Afford The Hilux? The Toyota Rangga (Still A Concept) Has You Covered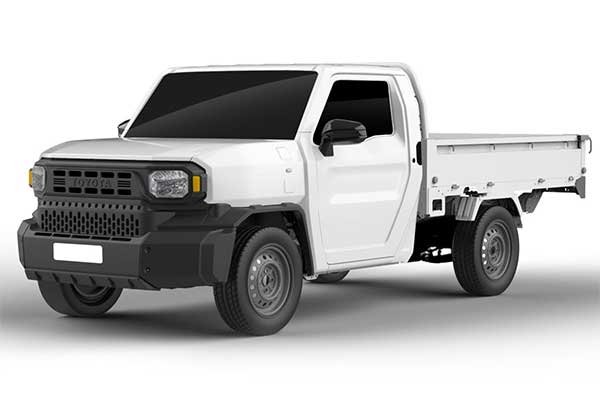 Toyota gives a concrete preview of a new and strikingly compact pickup. This is the Toyota Rangga Concept: a compact workhorse that is presented blank and of which you can make a special appearance yourself.
With this new Rangga Concept, the Indonesian branch of Toyota gives a very clear preview of such a new compact pickup. The Rangga Concept is clearly the more concrete version of the IMV 0 Concept shown at the end of last year. Just like the IMV 0 Concept, the Rangga is compact, and above all, it must be cheap to purchase and use. Toyota therefore mainly targets the Asian markets. That production version will come, says Toyota. The Rangga must ultimately – at least in Indonesia – 'fulfill different business needs'.
The Rangga takes its name from a 1997 variant of the Kijang. The Kijang model line also started with a small rudimentary pickup. To draw extra attention to the Rangga Concept, Toyota is starting a  Digital Modification Competition. This is a design competition in which people are asked to make a special version of the pick-up themselves behind the digital drawing table. Toyota itself already presents a whole series of examples. We see Rangga's that have been transformed into coffee stalls and fire trucks and even a whole bunch of variants that seem to have been driven straight from a Fast & Furious measurement at the local McDonald's.