Check Out This 927HP Mercedes-Benz G63 AMG By Posaidon (Photos)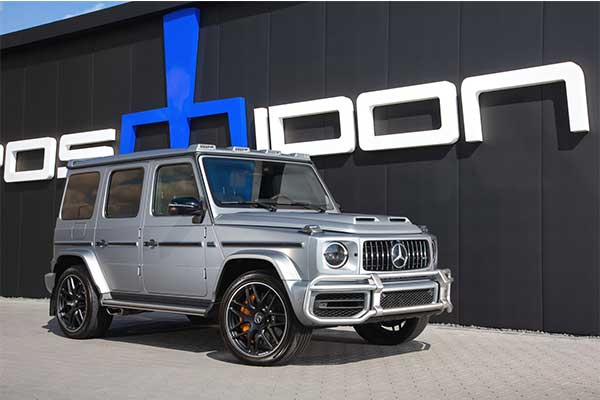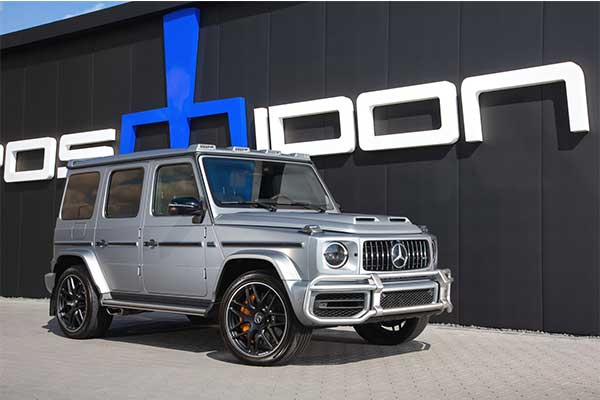 Tuner companies just enjoy breaking grounds and Posaidon, a German-based company has just upgraded the already G63 AMG into a monster of an SUV. The regular G63 uses a 577hp 4.0-litre twin-turbo V8 but this model has a whopping 927hp which is bonkers. This power output is getting to Bugatti Veyron power and performance as it does 0 to 60 in 3.6 seconds.
The tuner didn't stop there as the ECU and transmission control unit have been re-mapped. This is to cope with the extra juice since its more powerful than the regular model. The tuned 4×4 has also been equipped with an upgraded braking system made of carbon-ceramic. The new brakes are about 40 per cent lighter compared to the standard system. Top speed has increased from 149 mph, when equipped with the optional AMG Driver's Package, to 174 mph (280 km/h).
Posaidon also fitted a carbon-fibre hood for improved engine ventilation. This is to keep with the company's principle of "no modifications without added technical value". Posaidon spent some time tweaking the cylinder heads, intake, and cooling. But the ace up the G63's sleeve is in the cargo area. That's where the additional tank was installed to feed the water/methanol injection system for extra boost pressure to reach those spectacular horsepower and torque figures. The price of the tuning is not given as you can only get the info when you want to do the job. It is speculated that a region of about $50,000 (₦19m)will get it done.